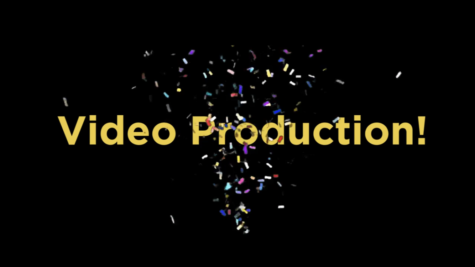 By: Josh Greene | Media Editor
May 10, 2018
Premiering May 29… the first ever… Triton Film Festival!
The festival, put on by the new video production class at SCHS, will display films from the entire year produced by students of the class. With the competition currently exclusive to students enrolled in the class, teachers and students alike hope to use the festival as a way to advertise for the new class.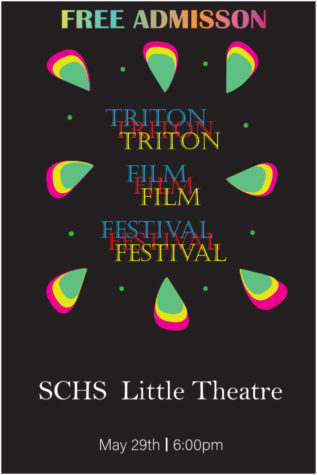 "Everyone should attend to watch some films made by their friends," explains senior filmmaker Owen Russell. "And maybe, some of the films might inspire students in the audience to take the class next year."
That's exactly the hope of the class's head mentor, Mr. Bisch, who is actually a filmmaker himself. Bisch explained that a huge reason for starting the class was his lack of a proper film outlet during his high school days. He's more than excited to have provided that outlet for a new generation.
"Unbelievably psyched to celebrate this brigade of creative, collaborative humans," explains Bisch. "With all the growth I've witnessed this year, the festival is going to be an unforgettable night."
The festival will not only be an unforgettable night for the audience to watch their friends' works, but also for the student filmmakers themselves. Films will be put to the test against a panel of three judges, consisting of two industry professionals and an English teacher (shoutout Mr. Miller!) to compete across numerous categories. These categories include: Best Sound Mixing, Best Editing Best Cinematography, Best Screenwriting, Best Director, and Best Picture. Undoubtedly, the stakes are high for the aspiring student filmmakers.
Not only will students compete, but they will also help put on the festival itself, as the event has become a true class effort. The evening will be hosted by Senior Jake Rybczyk, who commented his excitement on behalf of all students of the class.
"I am looking most forward to showcasing the creativity, talent and passion of San Clemente High Schools most unique films to the our community!"Rybczyk explained.
Make sure to head down to the Little Theatre at 6:00 PM on May 29th for this historic night of cinema.