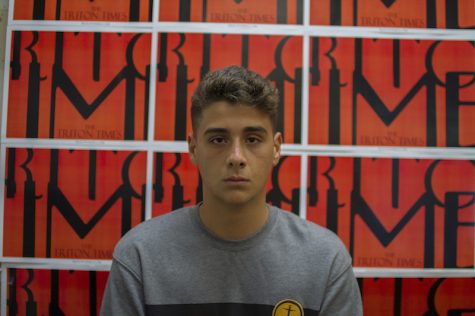 Howdy there. My name is Max Jonnaert, I'm 18 years old and a senior at SCHS. This is my 3rd year taking Newspaper and I am as excited as ever to continue writing for you. Outside of class, I enjoy training MMA, surfing, and hanging out with the boys on the weekend. I originally took this class as a split decision  years ago, but I have yet to regret it!
My favorite part about writing for the newspaper is being able to inform students, and give my own opinion on topics. I like covering politics and the UFC, as I am passionate and knowledgeable about both of these subjects. I hope to produce quality content this year, from articles to videos, while improving myself as a writer. After high school, I hope to attend either Cal Poly Slo, Colorado State, Chapman, UC Santa Cruz, SDSU, or Cal State Long Beach and study either law or political science.
Articles:
In Memory of Fallen Triton Troy Christian
The Deeper Implications of the Michigan 5
The 2017 Best in Sports at SCHS
Who is the Current Greatest Rapper Alive?
Senior Night for Boys' Lacrosse
Triton Victory Sends Them to the State Championship!
San Clemente Captures First CIF Championship!
UFC 205: A Night of History in the Garden
Triton Alumni At The Next Level
Loud Crowd takes SCHS by Storm
Batman vs. Superman, Dawn of Justice Opens Up With Mixed Reviews
UFC 196 Recap: Night of Chokes
13 Seconds to Glory: An Overview of Conor McGregor's Crushing Victory over Jose Aldo at UFC 194
How the Mighty Have Fallen: An overview of Ronda Rousey's shocking defeat at UFC 193
College Profile – University of Alabama