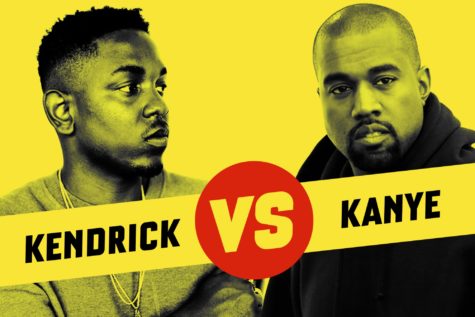 By: Josh Greene | Media Editor   &   Max Jonnaert | Sports Editor
April 27, 2017
One of the biggest debates in rap culture today is who sits upon the throne as the greatest rapper alive (GRA). Our editorial staff looked at the current and active rappers and then judged them based on their lyricism, flow, accomplishments, message, and their contributions to rap as a whole. Here are the cases made by our Sports Editor Max Jonnaert and Media Editor Josh Greene on who they believe is the current GRAs.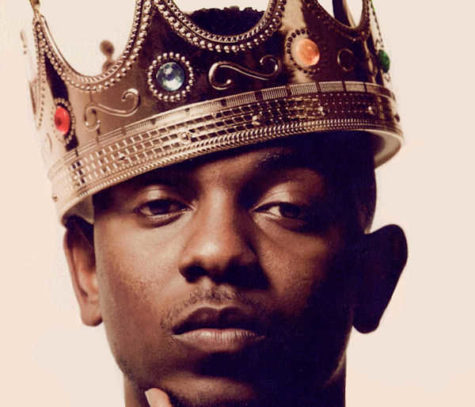 "K Dot is hands down is one the greatest of all time, and for certain is the best rapper alive. No question about that," noted senior Jay Greenblatt.
1..2..3..4..5.. Kendrick is my pick for greatest rapper alive. This claim is not one that comes lightly, and Kendrick has embraced this claim to the top with his most powerful and recent release, DAMN.  With heat filled and vigorous tracks like "DNA" and "ELEMENT", Kendrick has displayed his lyrical prowess while still creating hype and enthralling tracks.
Lamar grew up in Compton in the late 80's and 90's when the city was a Mecca of hip hop, gang violence, and the drug trade. Although he was a straight A student at Centennial High School, his mixtape release at the age of 16 shot him into stardom amongst local Southern California rappers. Kendrick began to perform with Schoolboy Q and open up show for The Game. From there, nothing or nobody could stop his climb to the upper echelon of Rap.
He is a man of many high accolades and accomplishments. Lamar boasts his Grammy award winning album To Pimp A Butterfly that's intellectual themes are illustrated throughout his savvy storytelling ability, featuring iconic songs like King Kunta and Hood Politics. For his most hardcore fans, the go to album is Good Kid, M.A.A.D City. The album is home to some of our generation's favorite rap songs like "Swimming Pools" and "Poetic Justice" that are still played consistently 5 years later. For many, it's the genesis of their listening to Kendrick.
The Compton rapper made waves in 2013 after his highly controversial verse on "Control" in which Lamar called out the likes of J Cole, Big KRIT, Wale, Pusha T, Meek Millz, A$AP Rocky, Drake, Big Sean, Jay Electronica ,Tyler, and Mac Miller. It's one of the essential elements of claiming to be the greatest rapper alive; their work needs to transcend hip hop. Kendrick is continuously trying to pressure his peers and 'revive' hip hop to a more competitive state in order to improve the game as a whole.
Other notable releases include the aforementioned The Heart series, the 'banger' and short album untitled unmastered, complied of B-sides and outtakes from To Pimp a Butterfly, and his first commercial release, Section 80.  Stylistically, it's arguable by many Kendrick is the greatest lyricist of our generation, and combined with his versatility and adaptability in flow, K Dot has the capability of creating a memorable and stellar track on any instrumental he's thrown on.
At only 29 years of age, Lamar has cemented himself amongst the greatest, and he still has so much time to grow and reach even greater heights. His pursuit of dominance and claims as the king have only made him better and better. After witnessing him live and watching his first public performance of DAMN., I firmly believe Kendrick Lamar belongs on the throne
~ Max Jonnaert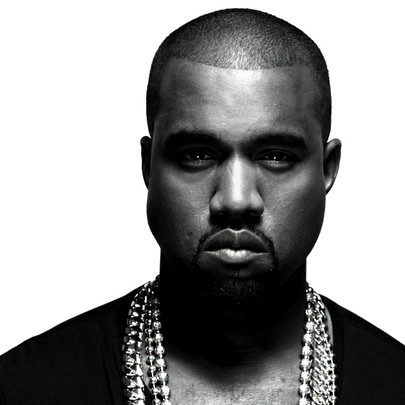 For die-hard West fans, putting him anywhere below #1 seems absurd, and for good reason.
"Most artists come and go, but Kanye has remained on top of the game for over ten years now," explained junior Connor Mateer, and he's right in saying so.
Since his first commercial debut in 2004 to today, Yeezy has been unstoppable. Starting as a producer in his early career, making beats for some of rap's most iconic figures such as Jay Z, West defied all odds when he transitioned from producing into rapping. His first commercial release, The College Dropout met both universal critical acclaim and commercial success, breaking new grounds in hip hop and music in general, and won him a Grammy for Best Rap Album. Admired for it's soulful production and emotional themes, The College Dropout is often still considered by fans and critics Kanye's best album, and one of the greatest hip hop albums of all time. His next two projects both won him the same Grammy as well: Late Registration, which picked up right where College Dropout left off in terms of production and theme, whereas his third project, Graduation, saw West in a new musical direction, continuing to implement different musical styles into the album, while simultaneously becoming his best selling album yet, solidifying his position at the top of the rap game.
By 2008, West seemed unbeatable, until hardship struck, as he dealt with breakup and the loss of his mother. This disillusionment highly influenced Kanye's 4th project, 808s and Heartbreaks, where fans found a not-so-happy Kanye West singing with auto-tune about the tragedies he was facing. Although the release did promote the successful hits "Heartless" and "Love Lockdown", fans and critics were ultimately divided by the project, wondering if the Kanye they once knew and cherished was finished. However, the legacy of 808s has lived on, showing a prominent influence on many artists of today such as Drake.
After a retreat to Hawaii for some self-reflection, West returned with his biggest project to date: My Beautiful Dark Twisted Fantasy. His 5th release also became both his most acclaimed, as critics praised West for his maximalist production and themes of consumer culture, race, and the idealism of the American Dream. On top of being his most praised work, MBDTF was also his most commercially successful album, and the album is often considered a fan favorite by many among Kanye's impressive catalog.
In more recent years, West teamed up with the legendary Jay Z for the joint project, Watch the Throne  which truly solidified West's position on as king, hence the album title itself. Followups include 2012's Yeezus, which divided fans but again saw critical praise, and 2016's  The Life of Pablo.
If there's one thing Kanye has shown the world these last 15 years, it's his ability to adapt to the times; not many artists are able to maintain a level of success or relevancy the way Kanye has done. There's so much more to be said about Mr. West. Whether it's his controversial interruption of Taylor Swift's speech during the 2009 VMAs, or his announcement to run for president, there's one thing that's for certain; Kanye West isn't going away anytime soon, and his legacy will certainly live on forever.
~ Josh Greene
Honorable Mentions:
J Cole – Went Double Platinum with no features. Highly skilled lyricist with conscience messages in his music.
Chance the Rapper – Just won Grammy Rap Album of the Year for an album that was only available to stream.
Agree or disagree with our picks? Want to make a case for somebody else not mentioned? Let us know in the comments.