By Max Jonnaert | Writer
September 21, 2015
Located in California's bay area, Stanford is one of the most prestigious universities in the United States, as it is known primarily for it's academic success and also, a formidable athletic program.
When looking at colleges, remember that Stanford is a remarkable university that offers hundreds of different majors including complicated subjects like Biochemical Engineering and African Cultures, but also your basic English, History, or Psychology major.  Stanford is very well known for it's intelligent student body and excellence in all fields. Students in the technological field are aided in getting  jobs through the universities close relationship with Silicon Valley.
Getting in this prestigious university is no easy task. The average incoming freshman GPA of is 4.16, and out of the 40,000 students the apply every year, only around 2,200 students are accepted, giving them an extremely low acceptance rate of 6%. The total head count for 2015 enrolled adds up to 16,795, with 9,776 graduate students and 7,019 undergraduates.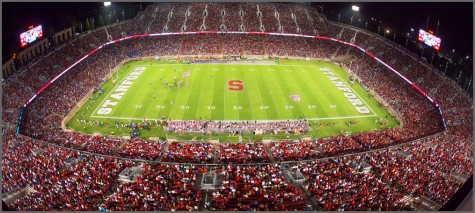 Stanford offers more than just academics, it is also highly regarded in several athletic aspects. Their Division 1 football team and stellar girls basketball team are some of the best in the country. Along with these programs, Stanford does very well in all of their other programs, which helps set its graduates up for success. No one exemplifies Stanford's achievements more than their alumni including 31st President Hoover, Reese Witherspoon, astronaut Sally Ride, and pro golfer Tiger Woods.
Its large campus boasts 8,000 acres, 700 buildings,19,000 parking spaces, and 43,000 trees. 96% of the school's undergraduates live on campus.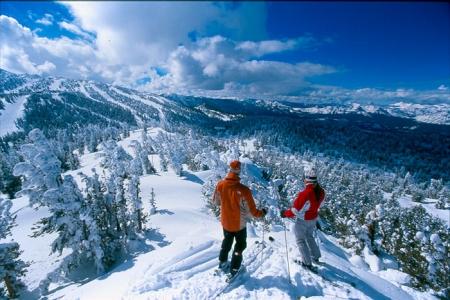 The lifestyle at Stanford is different from San Clemente High School. Getting to nice beaches can be a half hour drive and Northern California is known to have fairly colder temperatures than the South. However, if you're in to snow sports like skiing or snowboarding, Stanford is just a couple hours away from one of the best slopes in the country, Boreal in Lake Tahoe.
Though it's one of the hardest colleges to get into in the country, it is easily a top pick for many. Academically serious students or top athletic students should take applying into high consideration. If you manage to make it in, you'll be competing with some of the brightest students across the country, and of course, you'll have a tree as your mascot.