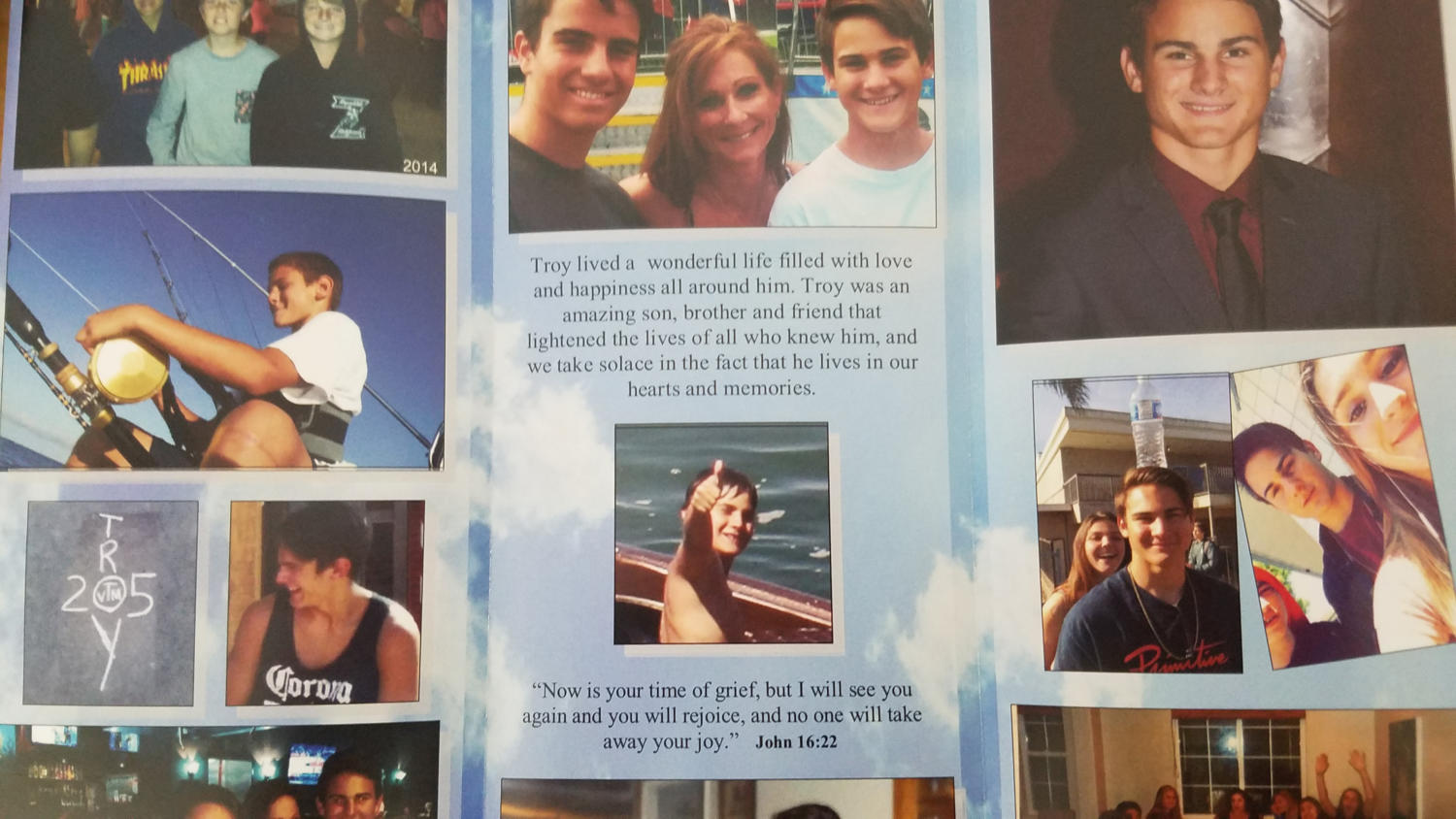 By: Max Jonnaert | Editor in Chief
March 1, 2018
The San Clemente High School community is in deep mourning after the tragic loss of a fellow student, sophomore Troy Christian.
On February 18 at approximately 9:00 PM, Christian was struck while standing near his parked vehicle by a driver who  lost control of his own. After being rushed to the hospital in critical condition, the sophomore was pronounced dead the following morning. He was only 16 years old. Christian is survived by his older brother and parents.
While several of his close friends were present at the scene of the incident, there were no other serious injuries sustained. It does not appear that the driver was under the influence of any substance that would have contributed to the crash. According to the Orange County Sheriff's Department official press release, it still remains unclear if charges will be pressed by the district attorney's office.
Instantaneously, students and families all over San Clemente have rallied together in this time of grief, building a memorial of flowers and signs near the scene of the accident. Along with this, dozens from the community walked along the pier for his candle-lit vigil the following day, February 19. Students who may need assistance during this time are encouraged to visit the school counselors, who are readily available to help at anytime on the side of the Little Theater.
The Triton Times would like to extend their deepest condolences to anyone who may have been affected in anyway by this tragedy. Furthermore, we would like to use this article as a platform to honor the late student, and welcome anyone to post comments, memories, and stories below in his remembrance.
Christian's service will be held at Mariner's Church on Saturday, March 3, at 10 AM.