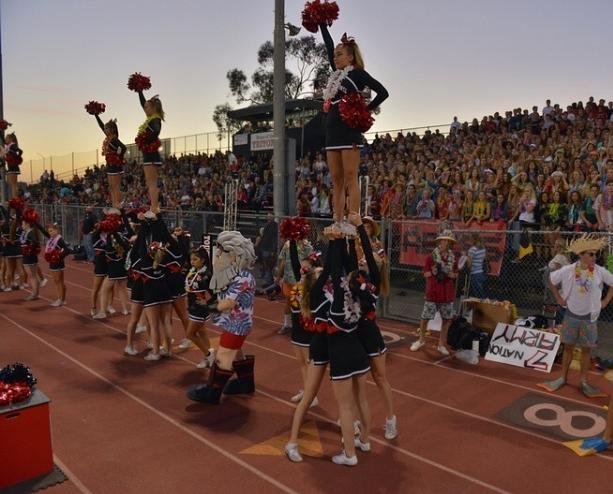 By: Max Jonnaert | Sports Editor
May 25, 2017
This year has been marked by great success in our athletic programs. From state championships to league titles, South Coast League MVPs to other individual successes by our Triton athletes, 2017 has proven to be a truly great year. As this year is wrapping up, I've compiled the top five greatest sports moments and highlights from this school year and what made them so amazing. 
1. Football wins the state championship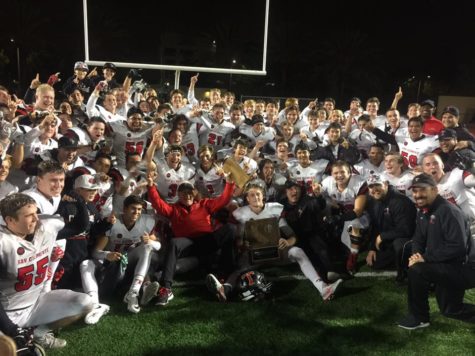 State champions. It's a phrase that has been reiterated so much that it's become a joke amongst San Clemente High School students who are constantly reminded of the team's success in Sacramento. But that shouldn't discount that this celebration and hype happened for good reason.
For the first time in half a century, Tritons can finally claim the highest achievement in high school sport. Through many tough teams, games, and circumstances, the Triton football team persevered until they made it to the top. Their season and climb to glory was highlighted by star quarterback Jack Sears, who will be following in the footsteps of Sam Darnold to play for USC, and many other star players like seniors Brandon Reeves and Austin Moore. This win will hopefully set a precedent for the future of the SCHS football program.
2. Sam Darnold
"Sam is the man. He's had such a great season at USC, I can't wait to see what's coming for him in the future," noted junior Daniel Vigill. "He's already arguably the number one draft pick for next year's draft – that's amazing!"
It's no surprise San Clemente's hometown boy wonder made it to the top of this list, even though he doesn't even go here anymore. This year has easily been the best thus far in his career. With talks of potential Heisman candidacy and a bright future in the NFL, the current buzz between college football quarterbacks makes the Triton program immensely proud of their product. He continues to build on his San Clemente legacy as a star for the Trojans, and be an invaluable representation of the athletes that come out of our sleepy beach town. Boasting a Rose Bowl win and a now starting position for USC, Darnold made several appearances at high school events and supported his alma mater through their journey to the Sacramento. He truly represents the idea of 'SC Till I Die'.
3. Loud Crowd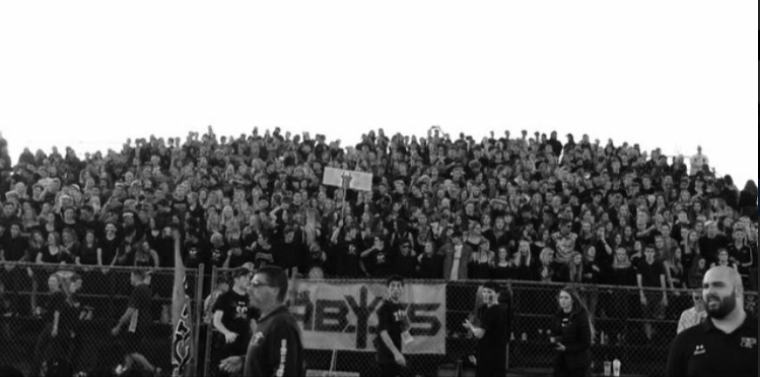 "Loud Crowd is the reason I go to football games now. It's super fun to be a part of that energy and you get so involved," exclaimed junior Sam Tuscano.
Sports games were forever changed when Loud Crowd was introduced into our student body. The vibrant club took the fan experience to a whole new level this year, introducing and organizing creative cheers and pops for the crowd. They brought signs, dress days, smoke machines, shirt cannons, and many other innovative ideas that made being apart of the crowd much more immersive and involved. Another big breakthrough for the club was having their signature 'Power' chant featured on the House of Highlights Instagram page which has over four million followers. With only being established this year, Loud Crowd offers great promise to the future of the student body and being a fan of any Triton Sport. They made San Clemente's student sections one of the best in California.
4. Dance Team wins nationals
The SCHS Dance Team boasted three first-place National Championship titles and a first runner-up as Grand National Champion award this season. It is the one of the most successful season in the history of the program, and showed the pure talent and skills of our girls that competed. It was one of the greatest successes and proudest moments in our sports programs this year.
5. Basketball's '3 Peat'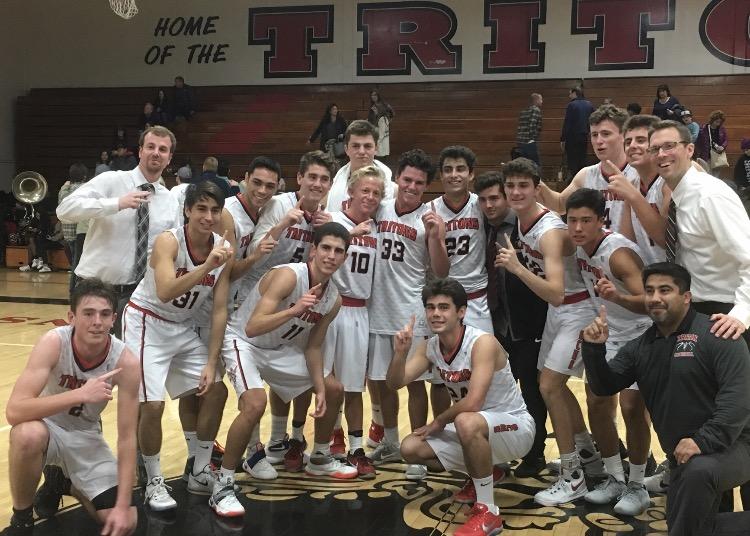 After a 38 year dry spell, the basketball program under the tutelage of Coach Popovich, has won league titles four out of the last five years; three of those wins being consecutive. While it may not be as a grand as a national or state title, it shows the strength and consistency of our Basketball Program for putting up these wins back to back to back. It was a breakout and stellar season for USC-bound Blake Birmingham who was followed by talented displays of fellow senior teammates Jimmy Varos, Roberto Medrano, Issac Rex, and Kurt Crapo. Although their CIF run fell short of the championship, they were a great team with heart that put on extremely entertaining games and drew some of the biggest crowds our gym has ever seen.
Have any different ideas, or think I missed anything? Feel free to leave a comment below.