By: Shay Hefft | Sports Editor
May 23, 2018
Every year after the seniors throw up their caps and get their diplomas, they celebrate as a class at San Clemente High School Grad Night. Grad Night is an annual senior event run by parents where the students spend the night at the school. Each year, the parents running Grad Night try to keep everything a surprise for their seniors. Going into the night, the seniors cannot bring their cellphones into the event because they aren't allowed to spoil anything for the rest of the classes. However, over the years we have acquired bits and pieces of what Grad Night will be like for the Class of 2018. Senior Tyson Mehrens says that he is "excited to end the four years with these people having fun and making memories."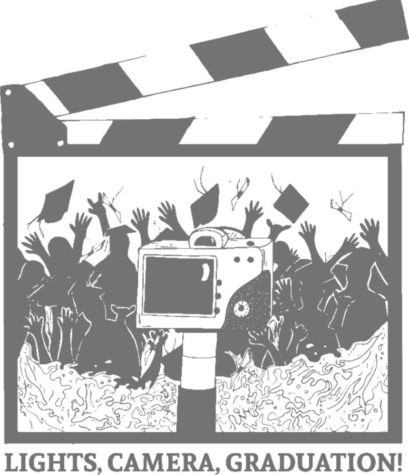 The first prediction people are having about Grad Night is that there will be "gambling" of grad bucks. Grad bucks are awarded to students all throughout high school through participation and helping of certain events. Everyone starts with a certain amount of grad bucks. The "gambling" of grad bucks is to gain more in order to buy more things or play more games. But, gambling is a dangerous game – make sure you come back a winner and NOT a loser!
In the past years there were rumors of rock walls, ball pits, and movie rooms. The raffles are always the thing people really look forward to and hope they get lucky on. They raffle off things like Polaroid cameras, plane tickets, and more big items. Senior Chloe Kenney thinks it "would be really cool to win a plane ticket, so we can make one trip to college free of charge." They have had inflatables in past years as well as a quiet room where you can sleep or relax and watch a movie. At the end of the night, or early in the morning, there is a hypnotist that everyone is forced to watch.
However, they change it up a little every year so we won't really know what we are in for until we walk the night of June 7th.