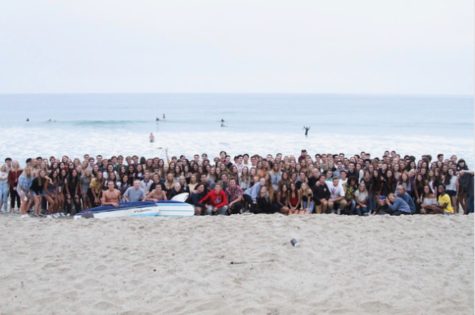 By: Courtney McDonald | Student Life Editor
September 12, 2018
As the 2018-19 school year begins, seniors begin the final stretch of their high school career. It's appears as if it has crept up on the new senior class, and many wonder where all of the time went. Freshman year feels like yesterday, but that's far from reality.
Tradition at San Clemente High School calls for many things for seniors: Lei Day, Senior Ditch Day, Snow Day. But there is one event that kicks off the year, acting as the last high school hoorah before many of us move on with the rest of our lives: Senior Sunrise.
Classified as a "non-ASB" event, Senior Sunrise invites every 12th grade student to be a part of watching the rising sun (free of charge!), a gesture symbolizing the beginning to our last year in high school (and ultimately the rest of our lives). Triton seniors force themselves out of bed at 5:00 AM and trudge their way down to T-Street, where people of all different groups unite to relish in their last "first-day-of-school." And even though the class size, here at SCHS, is quite large, the beach still allowed for every senior to listen to the crashing waves as the day begun.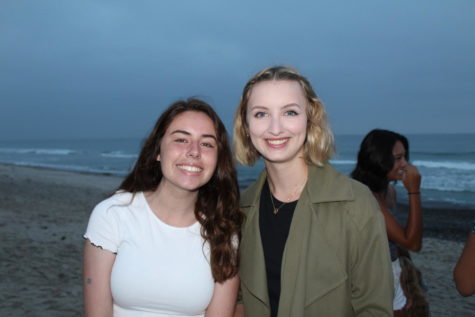 Senior Sunrise consistently receives raving reviews, a widely loved event by both current and previous seniors. In a beach community such as ours, the ocean plays a large part in all of our lives, and thus an easily enjoyable location for pretty much everyone.
Lila Ord, senior, said that Senior Sunrise was "a really fun way to start off my senior year" and expressed her joy in sharing the experience of "celebrating with [her] whole class." She also joked that "even though the sun rises in the east, I still wouldn't begin my senior year any other way."
Such an early rise on the first day of school proved to be no issue for seniors, including senior Rachael Maddux, who loved "waking up at the crack of dawn" as it lead into "a new chapter of our high school careers."
Although the school year is very far from over, the event acted as the perfect way to signal an end to not only our high school years, but our childhood as well. After this year (filled with an abundance of senioritis and stressing), many of those graduating will head off to college or enter the workforce, and begin the journey of adulthood. In this last lap of high school, we must continue to work our hardest (and have fun!). Regardless of how tough it may get, the end is coming up too fast to give up now.
You're so close to reaching the finish line, Class of 2019. As Dory would say, "just keep swimming!"