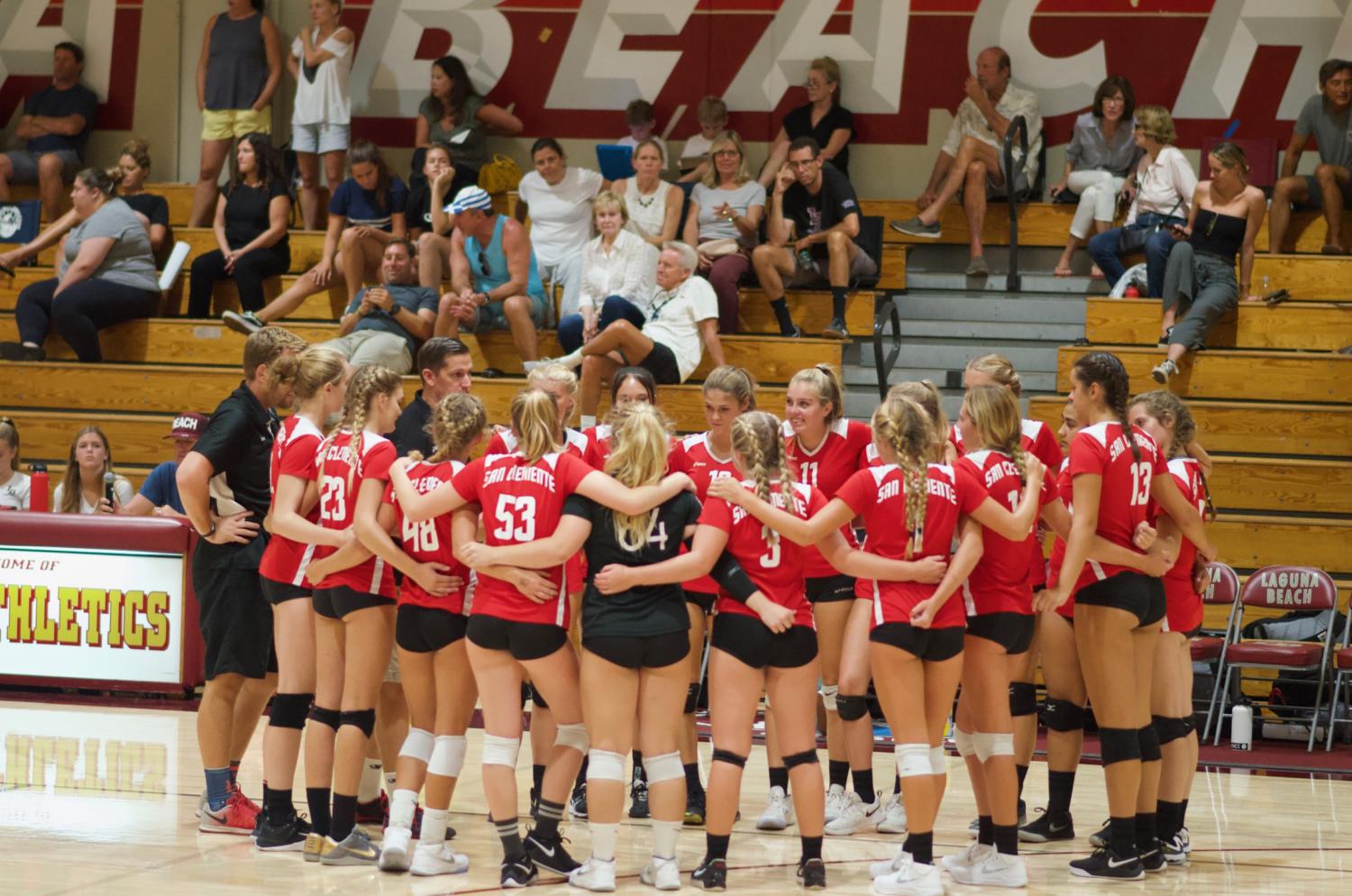 By: Julia Wilson and Hanna Farnsworth | Sports Editor and Photographer
September 13 , 2018
Ending with a 0-7 record, the San Clemente girls varsity volleyball team had a shockingly rough past season. Only having three returning players and 11 newcomers, the team faced many challenges due to the inexperience of the team.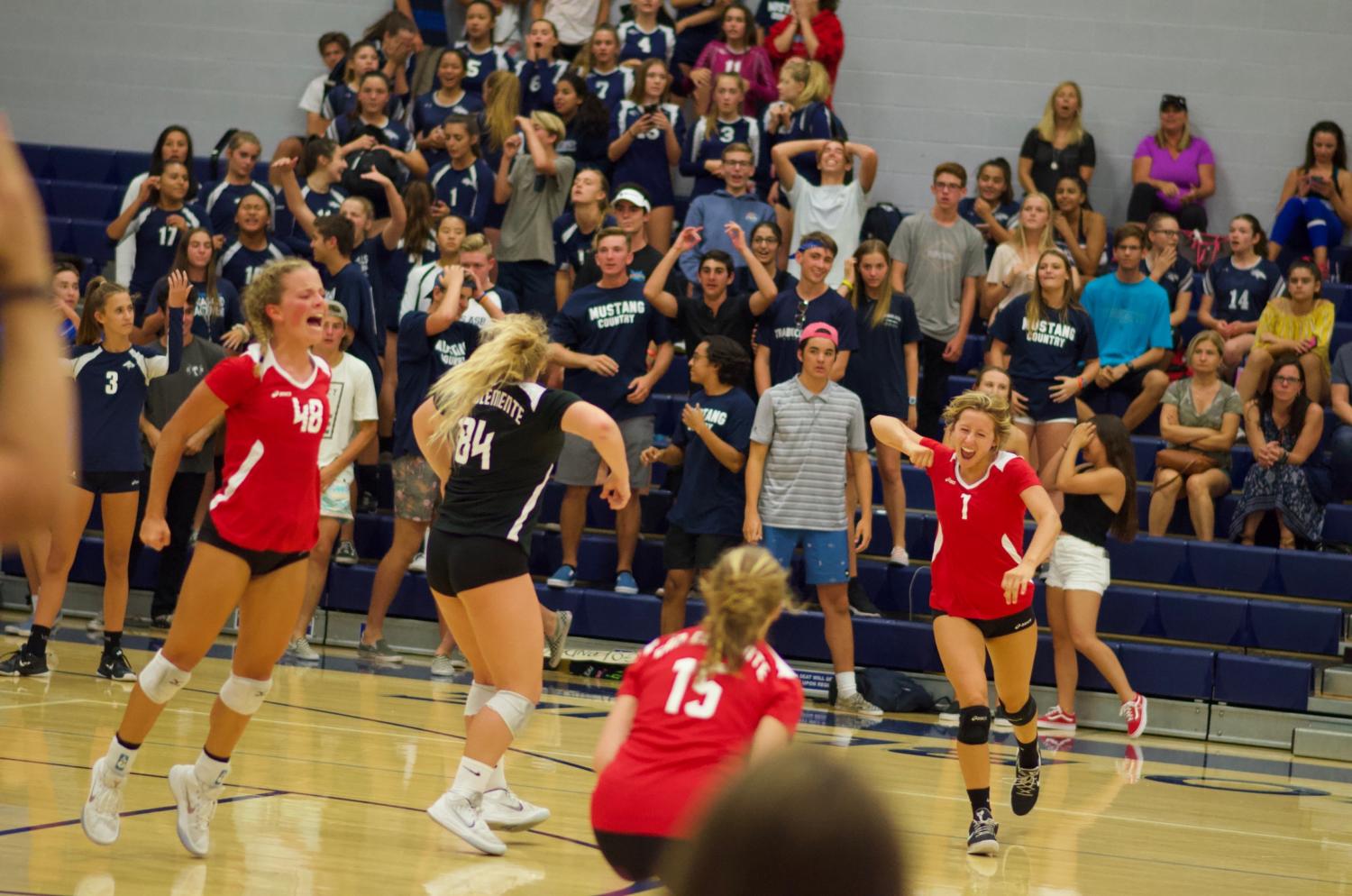 Moving forward, the program underwent a series of drastic changes in hopes of improving the team and their results. Under new head coach Casey Swenson and assistant Matt Miller, the team has turned over a new leaf and the results of their hard work are beginning to show.
The girls started out the season with a bang in a strong five-set win against Trabuco Hills. The team continued to succeed and is still experiencing exciting and rewarding wins. Key junior returner Lexi Gruszczynski explains "I think that with the coaches that we have this year we have grown a lot as a team and formed a closer bond. I feel hopeful for the season to come and hopefully we make it to CIF." So far, the team is 1-0 in league and for the second year in a row, they defended the title of the Tesoro Classic tournament.
With a promising start to the season, making CIF is starting to look like reality rather than the far fetched dream it was least season. When senior defensive specialist, Peyton Johnson was asked how the team will push their way into CIF, she said, "We are doing both strength and agility training in and out of the gym along with creating a stronger team-wide mindset that's more focused on the end result."
Along with Johnson, the other six seniors are hopeful and excited to finish off their high school volleyball careers on a good note. The graduating seniors this year include Kirra Schultz, Malia Yim, Katelyn Ostrander, Lindsey Waikle, Peyton Johnson, Micah Abbott, and Jessie Summers. Yim explains that "Although it is bittersweet, as seniors we are happy to leave a good legacy for the younger girls to continue through the years after we leave." Be sure to watch out for juniors Abby Stewart, Ella Gardiener, Tessa VanWinkle, Julia Wilson, and Gruszczynski. After a three set sweep at home against Murrieta Valley High School, the team continued to dominate in their first two league matches, beating Mission Viejo and Capo Valley. 
The team will be taking on Laguna Hills High School at home on September 13th, and Capo Valley on September 27th, both games at 6 P.M. Come on out to support SCHS Girls Volleyball!