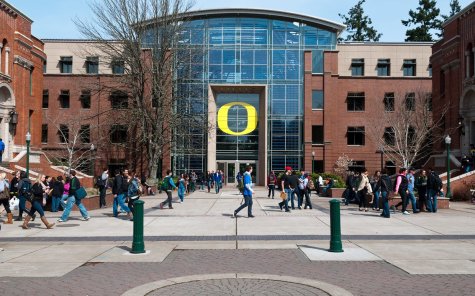 By Brannon McCabe | Writer
November 21, 2014
The University of Oregon is one of the most popular schools in the mind's of San Clemente High School students. The Ducks are best known for their athletics – specifically their 8-1-football team led by Heisman hopeful, senior quarterback Marcus Mariota.
The campus lies in the city of Eugene, Oregon and was founded in 1876, making it one of the oldest colleges on the West Coast. Academically, UO has over 200 academic programs and more than 25 research centers and institutes. According to a current ranking of all national universities in Forbes Magazine, the Ducks rank as #235 in academics.
The University of Oregon is a rational option for California natives who wish to attend school out of state, but do not want to venture too far from home. For example, if you live in San Clemente right now, according to google maps, it would take you approximately fifteen hours to reach home driving straight from the campus.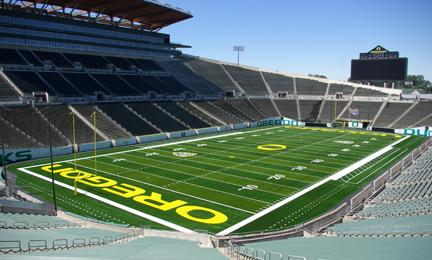 The popular and acclaimed football team may be a deciding factor in swaying potential students. They have an impressive history of coaches and players. For example, Chip Kelly was the coach of the Oregon football team two years ago but moved to Philadelphia to coach the Eagles. Jonathan Stewart, is another big Alumni name for Oregon who is now a running back for the Carolina Panthers. Other former Duck athletes include Ben Crane, a player on the PGA Tour, and Mark Few, the current head basketball coach at Gonzaga University.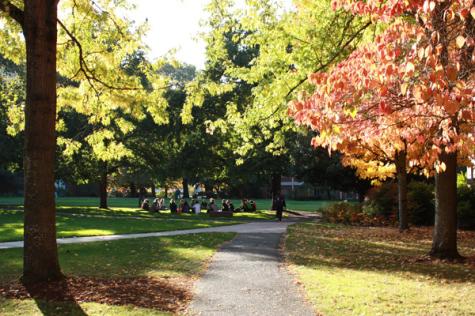 Oregon is a state with wide variety. The city of Eugene is very green and home to over  100,000 trees. Many students enjoy outside activities such as hiking and biking, however students can get their city fix in Portland, which is less than two hours away from the campus.
The campus is 295-acres so it is a pretty large school. Overall, if you are a fan of the outdoors and football games, than the University of Oregon may be the college for you.  I hope that this article has been informative of U of O.