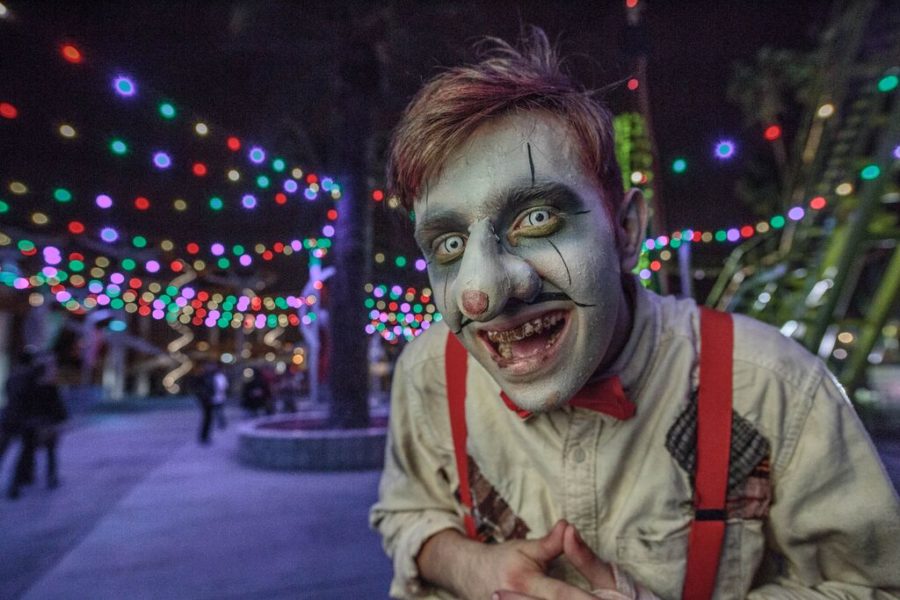 By: Sydney Donovan | Writer
October 11, 2018
Knott's Berry Farm is a year-round theme park that turns into the largest and most haunting theme park during the month of October, called Knott's Scary Farm. Nothing is better than a good scare to get you in the Halloween spirit. 
"It's a fun experience," said junior Camie Ding. "Overall it does scare me because I'm the kind of person who gets scared very easily." Knott's Scary Farm offers a nighttime adventure with thousands of creatures lurking around in order to horrify its guests. With corn mazes, rides, shows, good food and workers dressed up as monsters this adventure should get you into the Halloween spirit. While the monsters are not allowed to touch you, they can get very close; and of course you can't touch them either, otherwise they will kick you out of the park.
"It wasn't scary for me but funny as I laughed at the workers running around thinking they could scare me," said junior Jenna Fomenko. "I had a blast and would definitely recommend it!"
There are a dozen of thrill rides in the dark and more than 1,000 monsters roaming around the park. The park opens at 7pm and closes at 2am on the weekends. On weekdays, the park closes at 1am. Tickets are $75 at the gate and $40-$54 online.
It's also smart to get a Knott's Scary Farm seasonal pass as it only costs $90 and you can use it all throughout October. There is no age minimum for the event but it isn't recommended for children under thirteen to enter the park because they might not be able to handle the horror that Knott's Scary Farm inflicts on its guests!
For a fun night out with friends Knott's Scary Farm is the place for you to enjoy all the rides that Knott's Berry Farm has during the day and all of the new haunted attractions that are available only during the Halloween season!