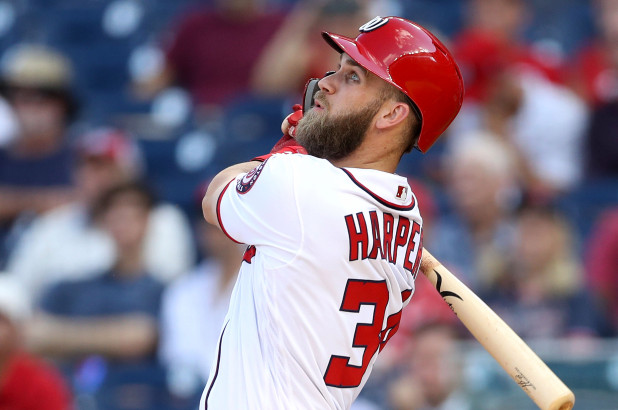 By: Jake Carrera | Sports Writer
December 13, 2018
It has been about a month and a half since the Red Sox paraded down the streets of Boston, hoisting the commissioner's trophy. And as late fall turns to winter, the baseball world is now focused on one thing and one thing only: the winter meetings.
Every year, general managers and club executives from around the league convene at a certain location to negotiate player contracts and trades with other teams. This year, the meetings are being held in Las Vegas, Nevada, starting on Monday 10, 2018, and the star of the show is none other than Vegas local Bryce Harper.
Right now, teams across the league are figuring out what they need to do to become contenders in the 2019 season, and so far, the most impactful player on the market is Bryce Harper. At age 26, Harper is one of the games most dominant players already with an MVP award and numerous batting titles under his belt. Dubbed as the "chosen one" in his sophomore year of high school, Harper has a lot to live up to, and so far through his already lustrous career he has. Drafted by the Washington Nationals in 2010, Harper quickly rose to the top with his raw power at the plate backed by his incredible glovework out in left field.
After the 2018 season, Harper's contract expired which thrusted Harper into free agency. In an effort to keep Harper in DC, the Nationals offered him a ten year 300 million dollar offer– which the superstar declined. This may seem like a lot of money to give up, but Harper knows he can get just as much if not more from any other team who is hopefully a real postseason contender.
Throughout Harpers tenure in DC, the Nats have not won a single playoff series. This frustration has taken a toll on Harpers patience and confidence in the team. And with such raw natural talent, it is no surprise he wishes to get out of our nation's capitol in order to pursue the main goal in all of baseball while he is still young– a World Series championship.
Every club is open to acquiring Harper for the most part, but the three teams who have the means to pull off such a deal, as well as attract such a superstar, are the Los Angeles Dodgers, Philadelphia Phillies and the Chicago White Sox. All three of these clubs have the money and lure for a big name and player like Harper, but the asking price is still unknown. The Dodgers would have to clear up an already cluttered outfield to make room for Harper; which prompted the club to let it be known that players such as Yasiel Puig, Matt Kemp and Joc Pederson are on the negotiating table. This however, may still not be enough as the Phillies and White Sox have already made it known that they CURRENTLY have the time, space, and money to sign Bryce Harper.
Senior Gavin Donovan is fairly confident Harper will not be going to LA stating earlier that, "Bryce will probably stay in the NL East and sign with Philly since he's spent his whole career over on the East Coast." This may be true, however, Los Angeles is the closest club to his hometown of Las Vegas which would make getting home between games and practices so frequently not too much of a hassle.
Either way, it is safe to say baseball will be seeing Bryce Harper in a different uniform come Spring of 2019, yet the answer to what team that will be remains a mystery.