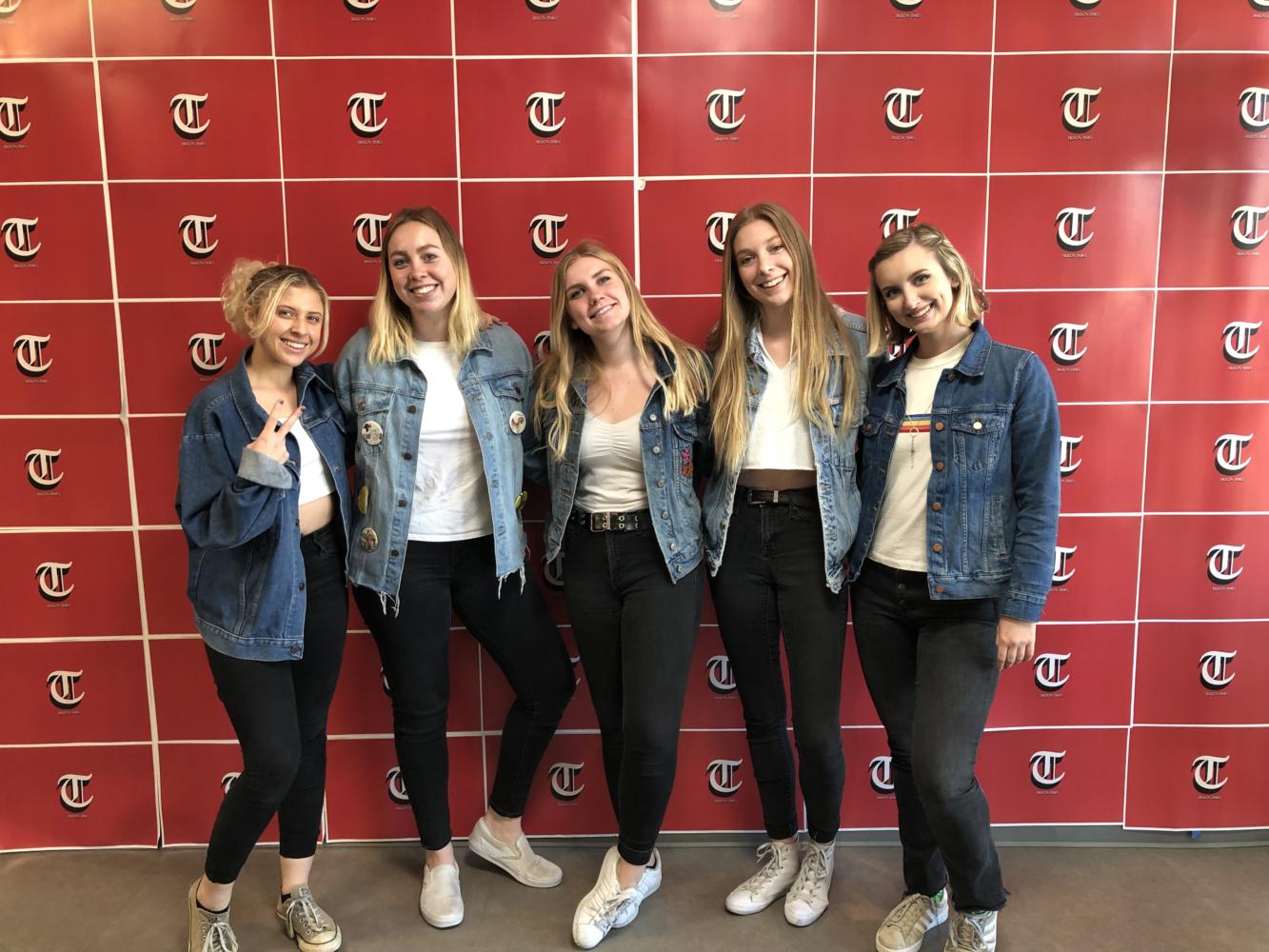 Courtney McDonald | Student Life Editor
December 14, 2018
As first semester comes to a close, seniors are forced to come to terms with the fact that they only have a few months of high school left. To ease the stress of finals, the iconic "senior week" was set for the second to last week of first semester; this allowed seniors to goof off a little before stressing out and sitting down to write exams. The Class of 2019 spent the week dressing up for 5 different themes. In order, the themes were: Mommy Monday, Snapback and Tattoos Tuesday, Meme Day Wednesday, Twin Thursday, and Holiday Sweater Friday.
Mommy Monday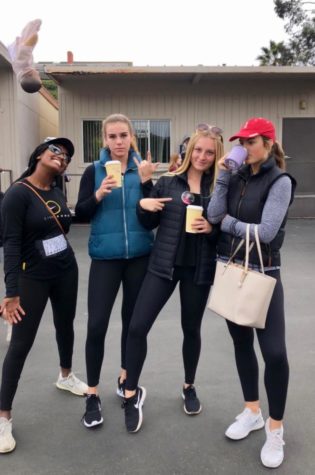 Donning baby dolls and dad hats, SCHS seniors transformed into parents.
In classic Talega mom outfits, girls put on their Lululemon leggings, Nike running shoes, and oversized sunglasses. Throughout the day, moms would shout about "carpool at 3" or "pilates at 4:30," mimicking the stereotypical mom in San Clemente. Many also decided to carry around baby dolls, as if they were carrying around a real child.
"My favorite day of senior week was Mommy Monday because I loved seeing how many people decided to dress up, and I loved carrying around my twin baby dolls all day," senior Isabella Anderson said.
Boys pulled out the dad sneakers and white crew socks, as well as sporty sunglasses normally used for golfing. The dad joke was the star of the day, with phrases like "Hi Hungry, I'm dad" in response to an imaginary child saying they're hungry.
Snapbacks and Tattoos Tuesday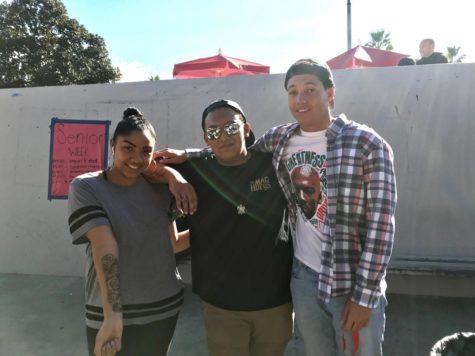 Senior students channeled their inner rappers on Tuesday; through temporary tattoos and sharpies, 12th grades coated their arms with "mom" tattoos.
"Even though people drew lots of tattoos on themselves, it was funny to see them forget that they had them on," senior Theresa De Gree said.
Slapping snapbacks on backwards, they reflected a low budget version of the thug life. The tattoos drawn ranged from simply smiley faces to replicated tattoos of celebrities. 
Meme Day Wednesday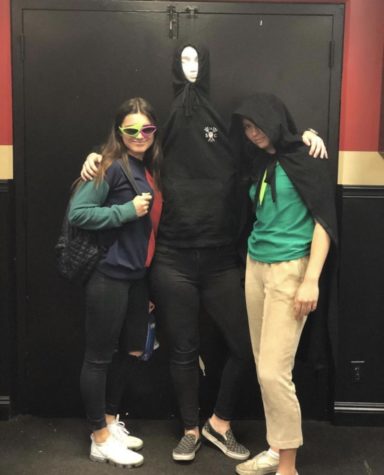 Wednesday drew the most excitement out of SCHS seniors. In this day and age, it seems easiest to communicate through memes, as practically everyone has access to them.
"Meme day was my favorite by far because who doesn't love a good meme," senior Emma Bishoff said. "Seeing Peyton Gadbury dressed as Post Malone was the highlight of my morning."
San Clemente's meme day was filled with Kermit the Frog memes, Carl Wheezer, and a large amount of Salt Bae's. With such a wide variety of memes to choose from, students dressed up as their personal favorites. Many people took their ideas from meme days occurring at other high schools, but still made their individual memes hilarious.
Twin Thursday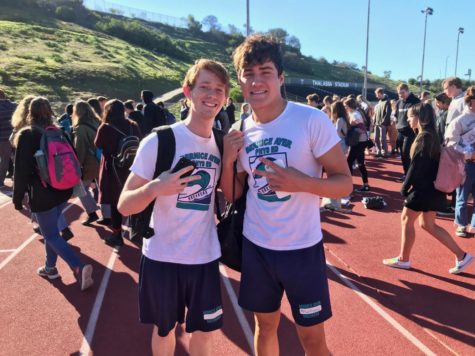 This day was also popular with the senior class, as many students felt it to be the easiest one. Some seniors twinned with their best friends, while others matched their outfits with an entire group. Easier twinning outfits included a jean jacket, black jeans, and a white shirt; harder outfits were seen in pairs who wore things like middle school physical education uniforms.
Holiday Sweater Friday
In what seems to be a rather un-festive holiday season, Friday led the way for increasing holiday spirit. Ironically, an ugly Christmas sweater is an appealing item of clothing for many during the holidays. The holiday spirit felt dramatically raised on Friday, and allowed the reality of winter break to set in.