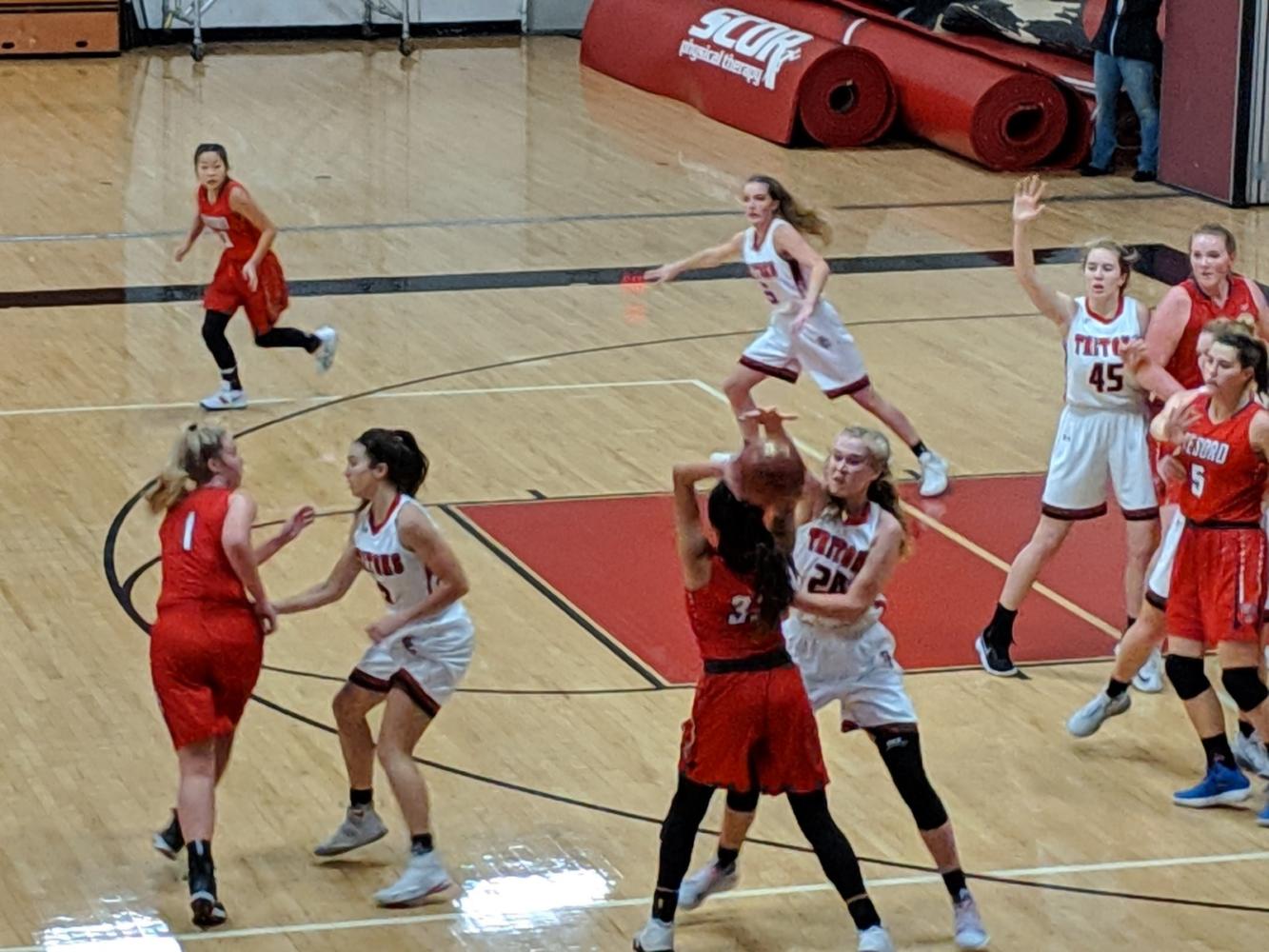 Amanda Cichewicz | Photographer
January 16, 2019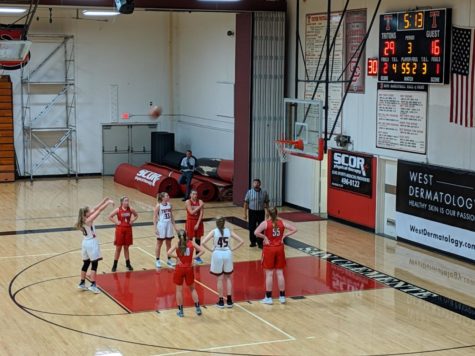 Freshman Jolie Johnson stars as the starting point guard for this year's varsity girls basketball team. The team is off to a hot start, going 16-10 overall and 4-2 through league play, thanks in large part to the Johnson's play.
The Mission Viejo native has been playing basketball for her whole life but started playing in games when she was 4-years-old. Mentored by her older siblings and having played with several boys teams, Johnson was able to learn and grow from those experiences. This year Johnson picked San Clemente High School over other schools such as J Serra and San Juan Hills because it was "the best fit" for her.  Johnson is very a very aggressive, skilled ball carrier and is able to bring the ball up the court fast, sometimes even breaking the full court press by herself, with her speed and athletic ability.
Johnson will lead the Tritons next against Dana Hills at home on Tuesday 1/22 at 7:00 pm.
What is the difference between playing with boys and girls?
"Playing with boys tends to be tougher than girls. Girls can come with drama. The boys have a faster game and are tougher on the court."
What is it like being the only freshman on varsity? 
"Being on Varsity is great. I am doing well. But wish I was taking more seriously by my teammates."
What teams have you played for?
"I have played for MVYB, Mercadel, NJB all-net, RSM, jr. hoops, Cal storm,JW Basketball, Nikos."
How do you feel the team is doing this season? What do you think can be improved? 
"I think the team is doing great. We are getting use to each other. But we need to work on shooting."
Why did you choose San Clemente High School over other schools?
"I thought it was the best fit for me. I thought that coach Kerri was a great coach. And I got along with the girls great."
This season and for the rest of her years in the varsity basketball program, Johnson will do amazing things to better the team. Through her skill, speed, and shot, she will help SCHS in innumerable ways.