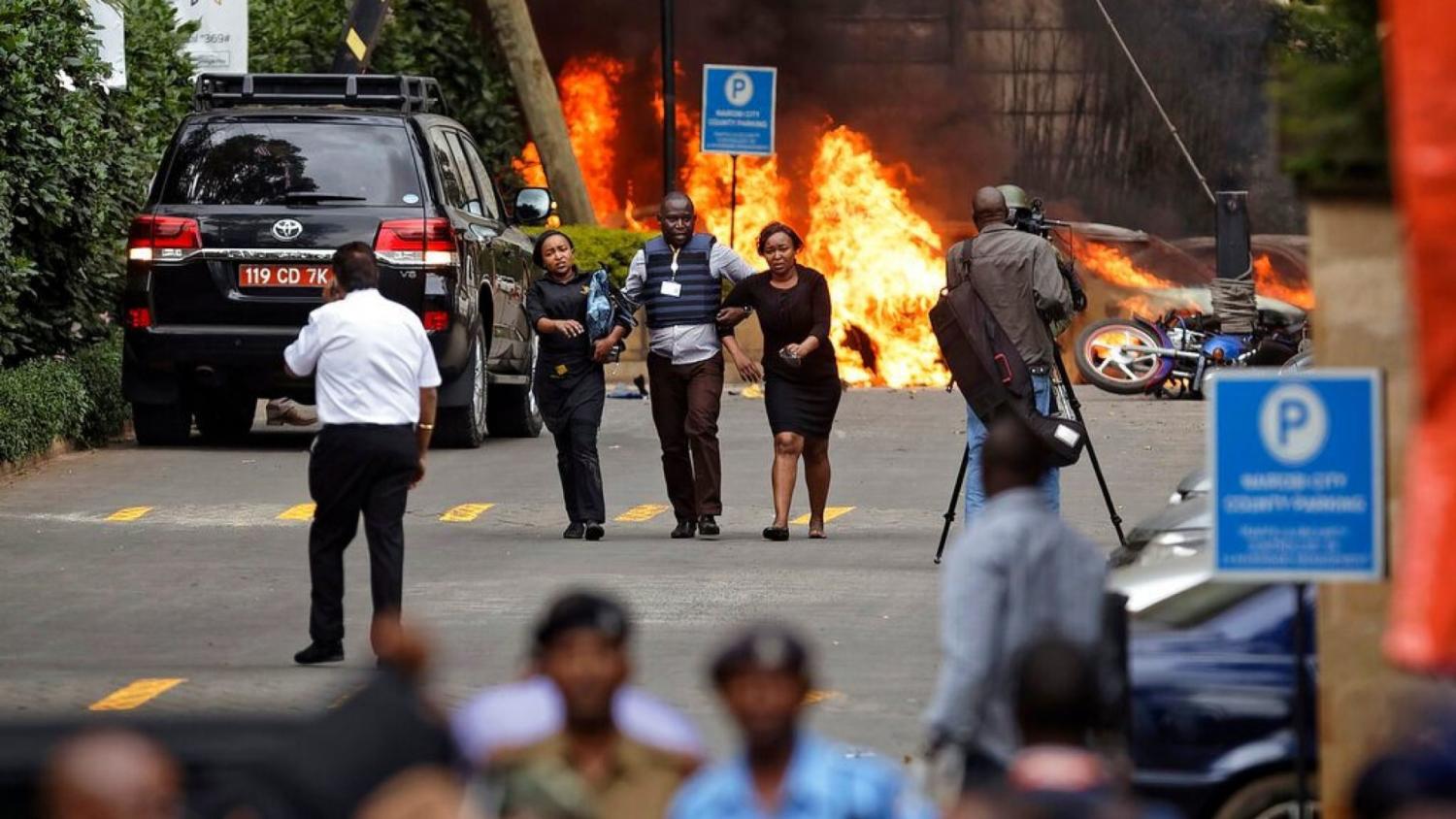 By: Nina Kanani | Writer
January 18, 2019
On Tuesday, January 15, a hotel in Kenya's capital city was bombed, leaving at least 15 people dead, including an American citizen. A Somalia-based extremist group named al-Shabab conducted and carried out the attack. This group was held responsible in the past for the Westgate Mall attack which left 67 people dead. Kenya's President, Uhuru Kenyatta, stated that security forces killed the gunmen that were involved in the bombing. He urged Kenya's citizens to return to work following the attack, claiming that "all the terrorists have been eliminated."
Alongside from the heartbreak of lives lost in the city, Kenya's tourism, an important source of income, has declined due to the violence occurring in the city. Even though these attacks are reoccurring, it seems as if the country isn't necessarily taking action to prevent them. The Kenya-Somalia border still remains passable which makes it fairly easy for extremists to bribe their way across the border.
It is horrifying to see the continuation of these nearly unpreventable events. Terrorist groups including Al-Qaeda have been held responsible for killing hundreds of people, specifically in Kenya. However their terrorist attacks have been targeted toward the United States several times as well. In 2015, the terrorist group al-Shabab, responsible for this same attack, killed 147 people, many of them students, at Kenya's Garissa University. "It is heartbreaking that people are killed in places where they go for learning" San Clemente High School senior Sofie Sarpa said, "It's also scary that we never know what place or school will be targeted next."
We live with a constant fear that our country could be next and do not have a particular way of knowing whether or not an attack will take place. "It's sad that wherever we go we have the fear that in a split second our lives can be taken," senior Quinn Petersen said. There is little our country and government can do to prevent attacks like these from occurring. Although our borders have strengthened, many countries, including Kenya, haven't taken precautions to control their borders, putting many lives at risk.