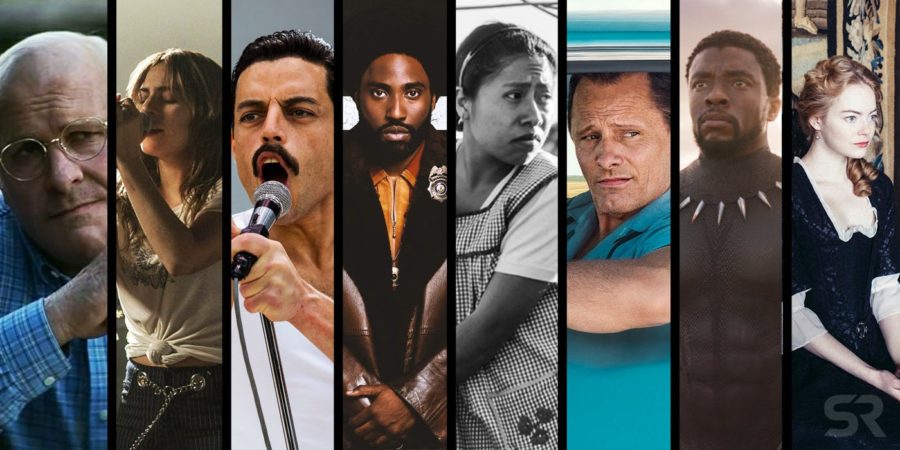 By: Courtney McDonald | Student Life Editor
January 25, 2019
And the Oscar goes to…well, we don't know yet. But nominations have been announced and they cover a variety of genres.
This year's Oscar nominations have revealed a step towards racial equality and representation in the media. "Black Panther," which received seven Oscar nominations, and "BlacKkKlansman," which received six Oscar nominations, spearheaded the nominations for black actors this year. With the "#OscarsSoWhite" era, the Academy was under fire for its lack of racial representation in it's nominations. This year, the nominations have displayed the Academy's decisions to recognize all of those doing outstanding work in the film industry.
However, while the Oscars appear to be moving towards change, they have yet to completely recognize every group, in the opinion of some people. "I thought 'Crazy Rich Asians' deserved at least one nomination," San Clemente High School senior Jamie Holt said. "Especially with how the Golden Globes turned out." The lack of nominations or "Crazy Rich Asians" was viewed as very surprising, as the film had received such positive feedback in its initial release and in the Golden Globes.
A few of this year's Best Picture nominees have each raked in quite a paycheck. "Bohemian Rhapsody" has grossed over $250 million, "A Star is Born" has grossed over $400 million, and "Black Panther" has grossed over $600 million. Many doubt "Black Panther" will win, purely because such a top award is not known to be given to genre films such as this one. However, this generalization does not rule it out. The Best Picture category is filled with several extraordinary films which all appear to hold their own individual strengths which cement them in the category. "'Bohemian Rhapsody,' 'A Star is Born,' and 'Black Panther' are all such good movies, so I think they all deserved a spot in that category," senior Emma Bishoff said.
As such a prestigious event including many phenomenal films, it will be interesting to see who battles it out to come up on top.