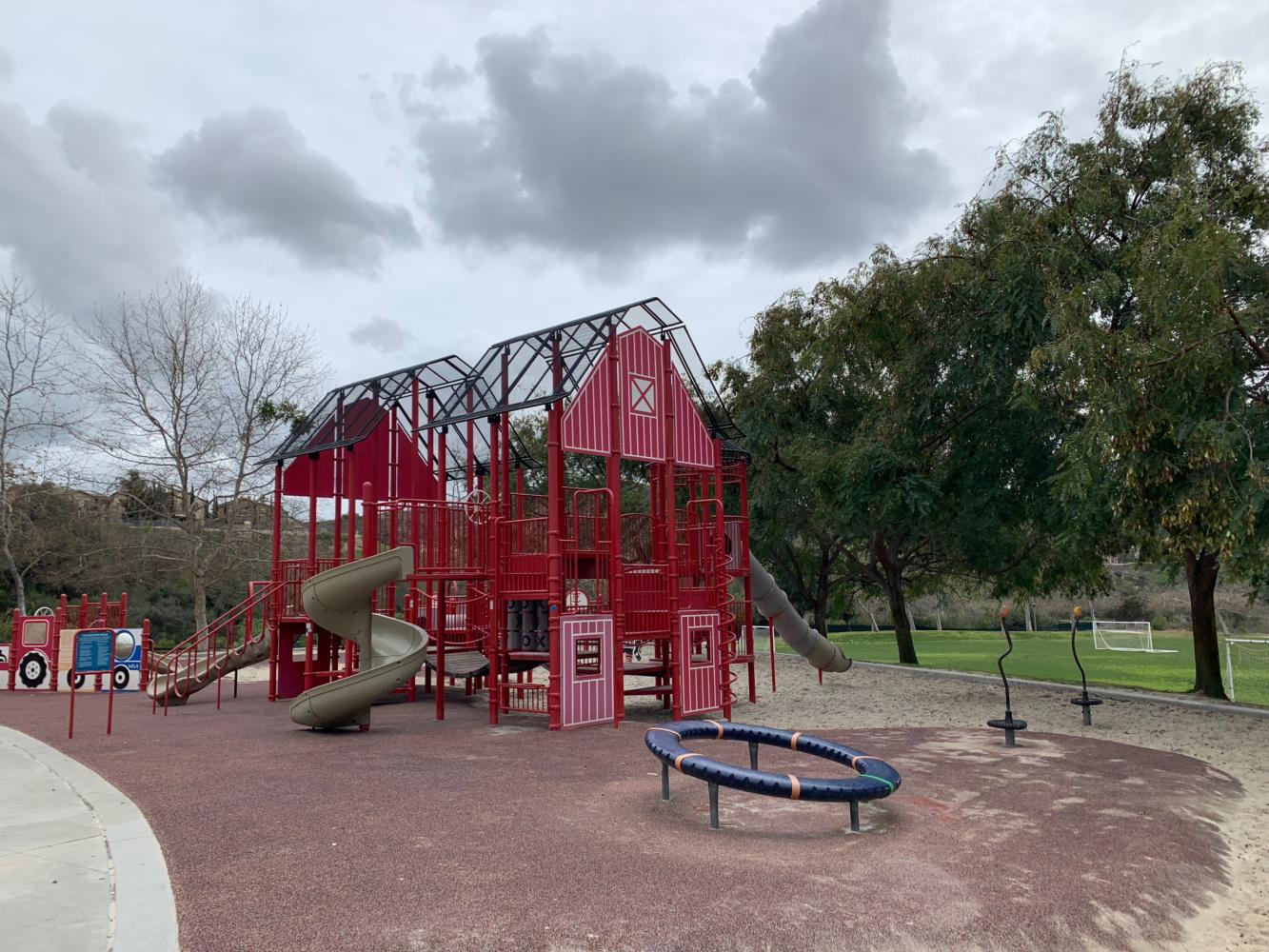 By: Brayden Young  | Media Team
February 21, 2019
Do you want to take your date to somewhere where you can spend time and connect with each other without having to spend a dime? Well if your brain doesn't immediately think of Barn Park, it should.
Located at the top of Talega, Barn Park is a great place to show your significant other that you care and want to be closer to them. Having a nice picnic date, a day at the pool, or just reliving your childhood excitement of enjoying a fun day at a park is all possible at the Barn Park.
The quietness and cleanliness of the park makes it a grade A spot to hang out and spend some quality relationship building time. The bright green grass, the basketball courts, and of course the signature 'barn' playground provide adequate activities for you to hangout for a few hours.
What can be better than a romantic day at a beautiful park, where you can enjoy a couple of peaceful hours having fun with your significant other. Open 24 hours a day, Barn Park is our SC's best place to bring a significant other. "I can't think of a better place to hangout with the person I love the most," senior Karl Andersen said. "Usually both of our houses are crowded, so spending time alone here…is great."
Tierra Grande Park "Barn Park" – 399 Camino Tierra Grande