By: Reid Corley | Media Team
February 22, 2019
So, you've finally decided to work up the courage to ask your crush out, and they, low and behold, said yes. What now?
First, give yourself a pat on the back, you've earned it. Second, you need to plan a first date. You want it to be perfect, but not too perfect, so you don't scare them off.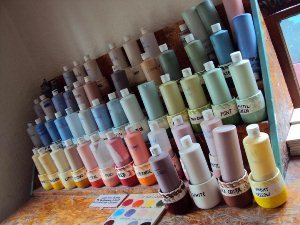 Enter: San Clemente's very own Fired Up, a do-it-yourself ceramics studio located just off El Camino Real. Sarah Hopkin, the owner of Fired Up San Clemente, has been putting smiles on all of her customers since 2005. The shop offers an endless selection of colors, as much time as you need, a wide array of tools (from stencils and stamps, to brushes and paint pens), and an in-house glazing and firing station, so you can take home your masterpiece. It's a hands-on way to get to know your date, and you might even have fun while you're there. 
"Fired Up is like Build-A-Bear for the big kids," senior Margaux Ranson said. 
Fired up is surrounded by some of San Clemente's finest dining experiences, so after you're done reliving your fourth grade arts and crafts course, you can grab a bite to eat.
Address: 143 Avenida Granada, San Clemente, San Clemente, CA 92672
Hours: Saturday – Thursday: 12:00 pm – 6:00 pm, Friday: 12:00 pm – 9:00 pm