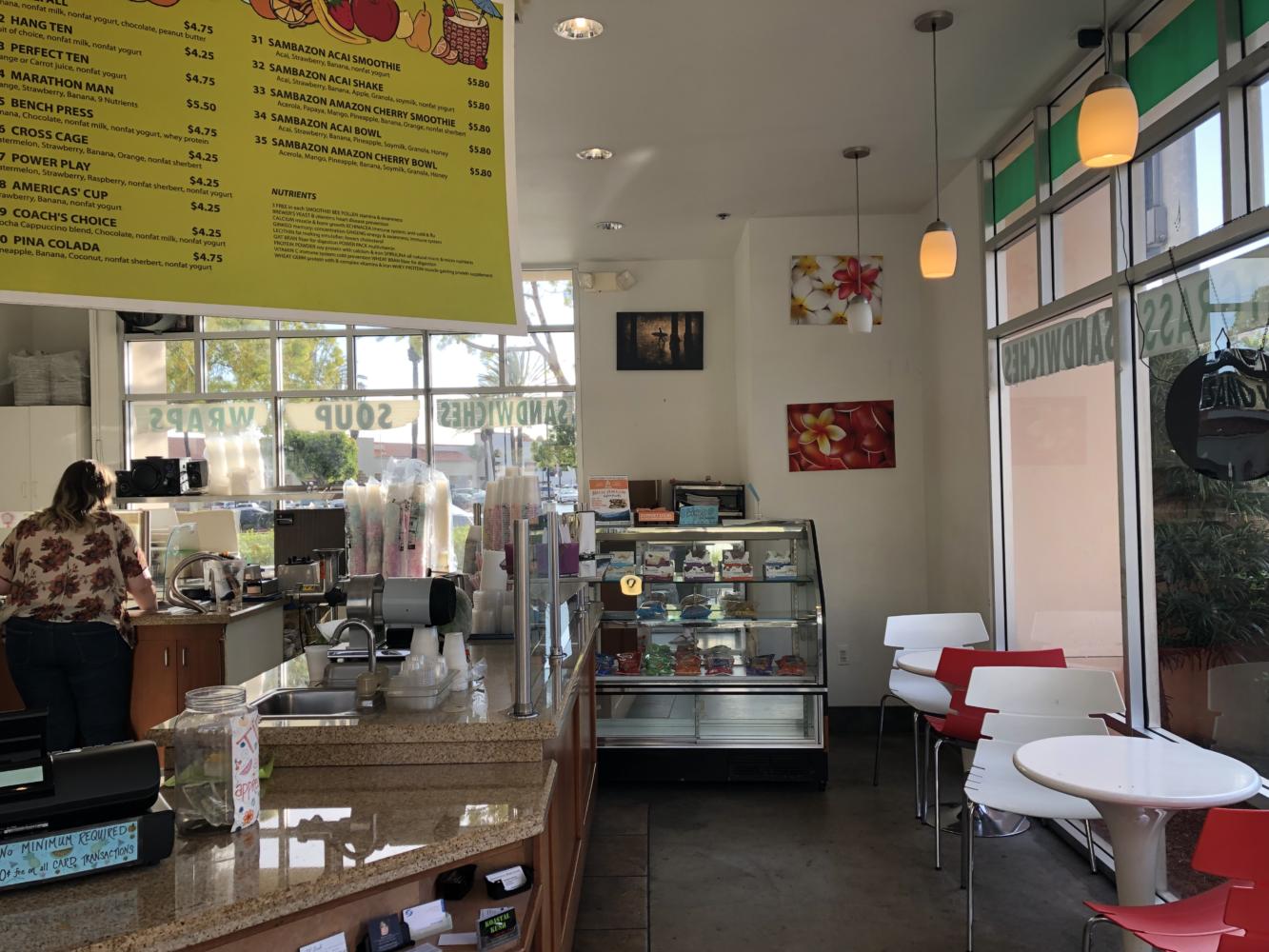 By: Julia Wengier | Editor in chief
February 19, 2019
An energetic beach town like San Clemente needs an equally lively smoothie store, and Juice Stop certainly delivers. Juice Stop is a perfect place for any resident to grab a refreshment or a bite to eat.
Juice Stop's loaded menu and smiling employees ensure a visit beyond satisfactory for anyone who walks through their door. With a wide variety of options to choose from, any smoothie-lover is guaranteed to find the right one for them.
"There's a variety of flavors, from something fruity and sweet to something refreshingly tangy," senior Alex Cadoff said. "It's more of a luxury smoothie for me."
Each cup has a fun, lighthearted message written across it to continue spreading the good vibes. Local newspapers are also displayed in the store for your convenience. The smoothies themselves, however, cannot be beat anywhere else in San Clemente. Customers can feel good about drinking these delicious and healthy smoothies.
"The people who make them are always happy and super nice," senior Mitchell Rhine said. "Seriously, it's the best place ever."
The taste of their refreshing smoothies and the attitude of cheerful employees are only some of the reasons why Juice Stop is San Clemente's best.
Address:
641D Camino De Los Mares
San Clemente, CA 92673
Hours:
7 a.m. to 7 p.m. (Weekdays)
9 a.m. to 6 p.m. (Weekends)