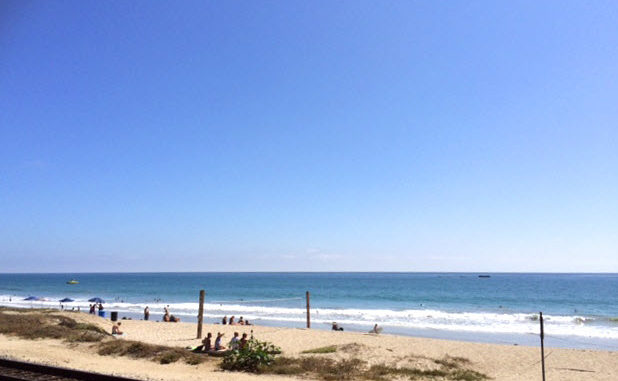 By: Hanna Farnsworth | Writer
February 21, 2019
While San Clemente is known for its great surf spots and beautiful beaches, we want to know which beach is the best. After narrowing it down to the top three of Tstreet, Lost Winds and Riviera, Lost Winds came out on top as most popular. Although the most direct route there consists of many uneven stairs and an unpaved hill, locals would say that the small trek is well worth it. With three volleyball courts, good waves, and beautiful views, Lost Winds appeals to the surfers, volleyball players, and any beach lover.
Best known for attracting the students here at San Clemente High School, senior Niah Andino says that "it's forever been the high schooler beach and is pretty much a right of passage."
Spending summer days at Lost Winds with friends has been a long standing tradition that doesn't appear to be going anywhere anytime soon. When asked what her favorite part about Lost Winds was, senior Alyse Dunnwald said, "the sense of community you feel when you're down there is awesome, and knowing your friends are always there also makes it my favorite beach." Be sure to head down to Lost Winds and decide for yourself if its San Clemente's best beach.