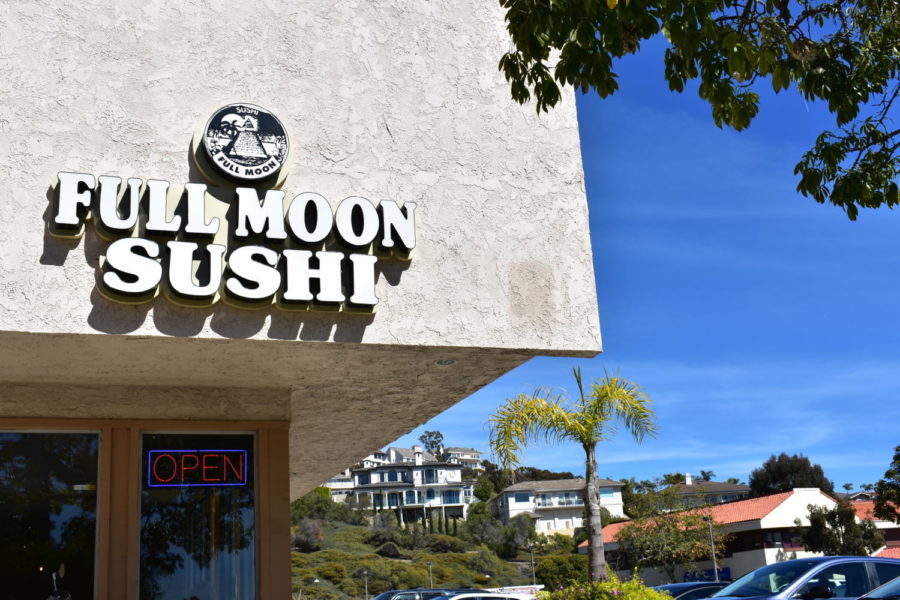 By: Amanda Cichewicz | Photographer
February 20, 2019
Full Moon Sushi is a San Clemente must for eating around town. They offer a wide variety to choose from on their menu including many different types of fresh sushi. The cost of the food is very reasonable, even on a high school student's budget. Appetizers, salads, teriyaki bowls, and sushi range from $1.50 to $7.50 for non-speciality items. They even have a number of items for those vegetarian and vegan eaters.
San Clemente High School sophomore Reilly Baggs, a vegan said, "I love Full Moon Sushi. I usually get the vegetable spring rolls and the udon. It is delicious."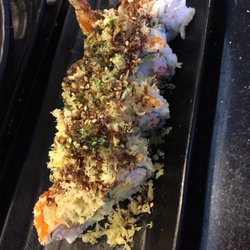 The wait for table varies depending on the time of day you go. There is usually a fast-turn around with excellent service so the occasional 15-20 minute wait on busy nights is worth is for the food. Whether you are wanting good food with friends or family, or going on a date, Full Moon Sushi has great food at a great price.
Senior Emily Del Campo said, "Full Moon is my favorite I always get the crunchy roll or teriyaki beef bowl. Both are delicious."
In addition to San Clemente, Full Moon Sushi has locations in Fountain Valley, Costa Mesa, and Tustin.
Address(San Clemente location): 647 Camino De Los Mares, San Clemente, CA 92673
Hours: Monday-Friday 11AM-9PM, Saturday and Sunday 12-9PM