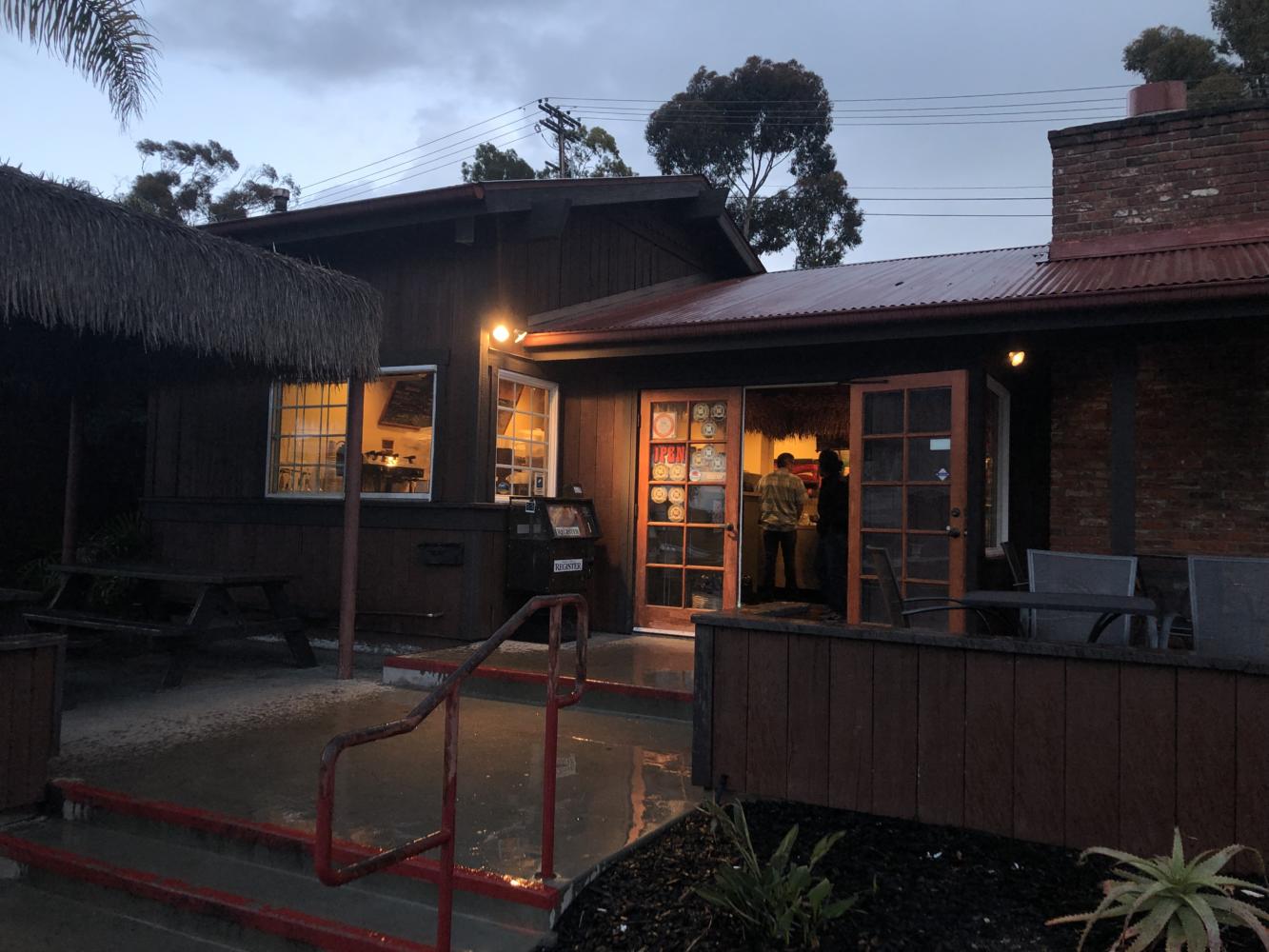 By: Eva Gardner | Photographer
February 21, 2019
"Bagel Shack is dank," San Clemente High School senior Abigail Blair said. "Dank as frick."
Near the heart of San Clemente lies the only bagel joint that any local dares step foot in: The Bagel Shack.
With four and a half stars on Yelp, it's easy to understand why Bagel Shack gets so much attention from anyone who's ever lived in San Clemente. Open from 5:30 am to 2:30 pm daily, the tiny, appropriately named shack serves hundreds of customers their favorite bagels, from plain to cheesy to jalapeño. Not only are the bagels delicious, but the staff is always friendly. They recognize locals and welcome everyone into their shop.
"They all know my name and order," senior Rachel McKeeman said. "It's really good for lazy mornings."
Every possible bagel you could ever imagine or crave has made it to Bagel Shack's menu. Additionally, they have almost any breakfast sandwich item you can fathom, some pretty great coffee, and anything bagel-related your heart can dream of. You know what that means? Tubs of cream cheese. Peak bagel life, ladies and gentlemen.
In the early hours of weekday mornings (or the later hours of Mondays), there's most likely more than one SCHS student hanging around Bagel Shack. Not only is the service and food great, it has that home-y feel that every mom-and-pop restaurant dreams of. The Bagel Shack has outdone itself in San Clemente, San Juan Capistrano, and El Toro alike.
"The salt bagel toasted with butter is the heart-eyes emoji," senior Chandler Eldridge said. "It's so worth it because the bagels are always fresh!"
Bagel Shack makes sure every customer leaves happy by always making fresh bagels with delicious ingredients. It's really hard to leave Bagel Shack without  feeling like you accomplished something, even if all you did that day was spend a few dollars on a bagel.
Address: 777 S El Camino Real, San Clemente, CA 92672