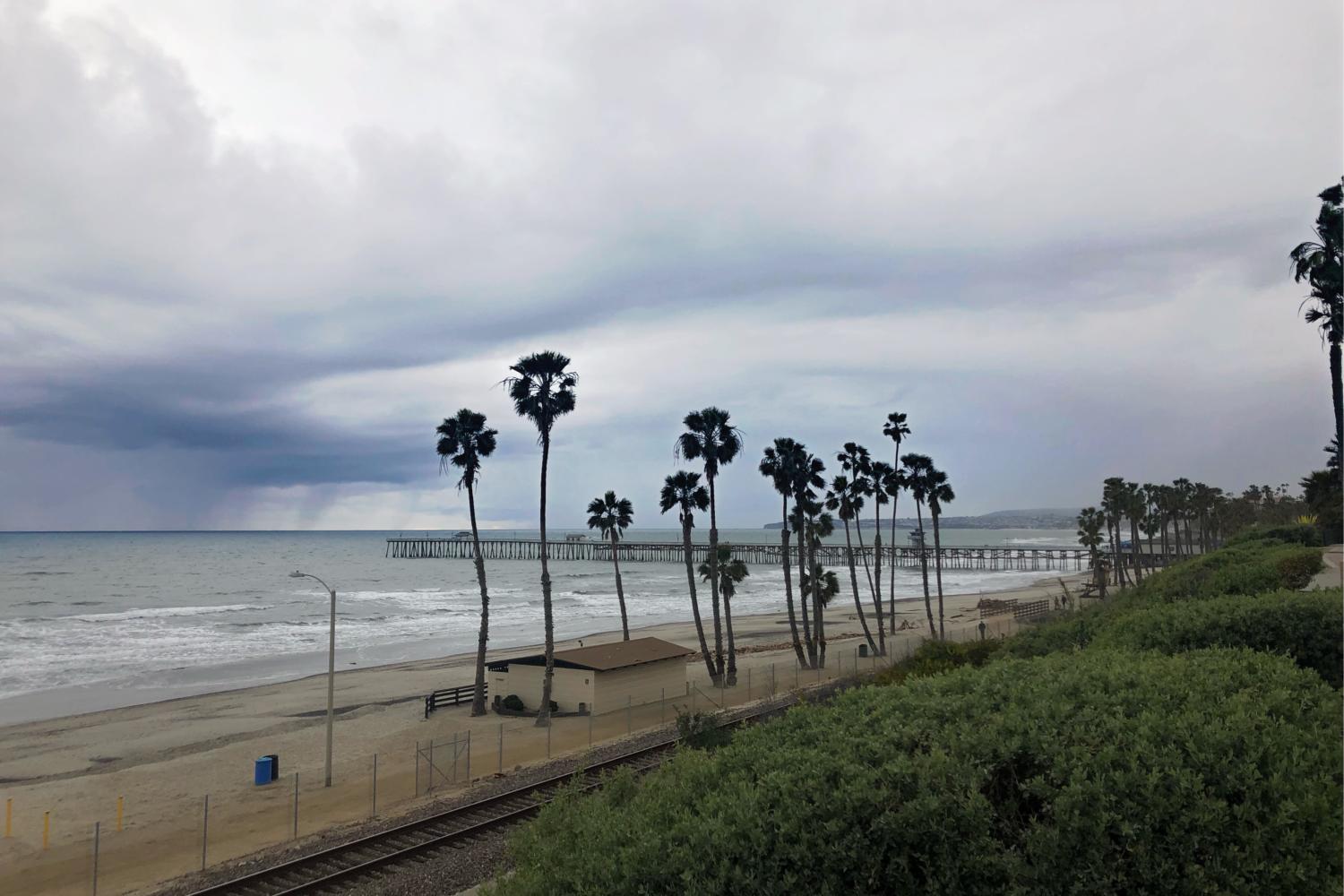 By: Oyuky Bahena | Writer/Media Team
February 20, 2019
Rain or shine, a view of the ocean is always aesthetically pleasing, and everyone on Instagram would agree too. With its beautiful overview of the sea, airy sand, and the rusting train tracks sitting atop some dense gravel, it's no wonder why so many people favor this particular spot, nicknamed "The Bluffs," to take pictures.
San Clemente High School junior Kristin Gabriel believes that The Bluffs, "really set the whole tone for the pictures being taken – whatever they may be of – as a whole" and that "the background is just as important as what's being shown directly to whoever's looking." Come to think of it, that statement is pretty true! You can't have a boring, bland background with a striking foreground image. Will it still work? Probably. But it definitely won't look Instagram worthy.
A couple other Triton juniors, Reese Castle and Camie Ding, also rely on The Bluffs for their picture-taking needs, with Castle stating that, "the background is just such a pretty view. I think there's just something about the ocean that calms people down or something like that. Whatever it is, it's pretty cool, because I always end up with at least 3 pictures of myself that I genuinely like." As for Ding, being a photographer who regularly does photoshoots with friends, said, "the lighting is always insane, which is awesome, because then I don't have to worry as much about getting the right angles to provide the best lighting for my model. So then everyone wins."
Aside from being deemed the best photoshoot spot in SC, The Bluffs also triumphed last year when it won "Best Sunset Spot." So not only can you take awesome pictures of yourself, family, or friends, but you can also sit back and relax as you watch the sun go down and the sky switch colors. Maybe you could even take pictures of the sunset too!
The Bluffs is located near T-Street off a side street just above the beach the Hole.