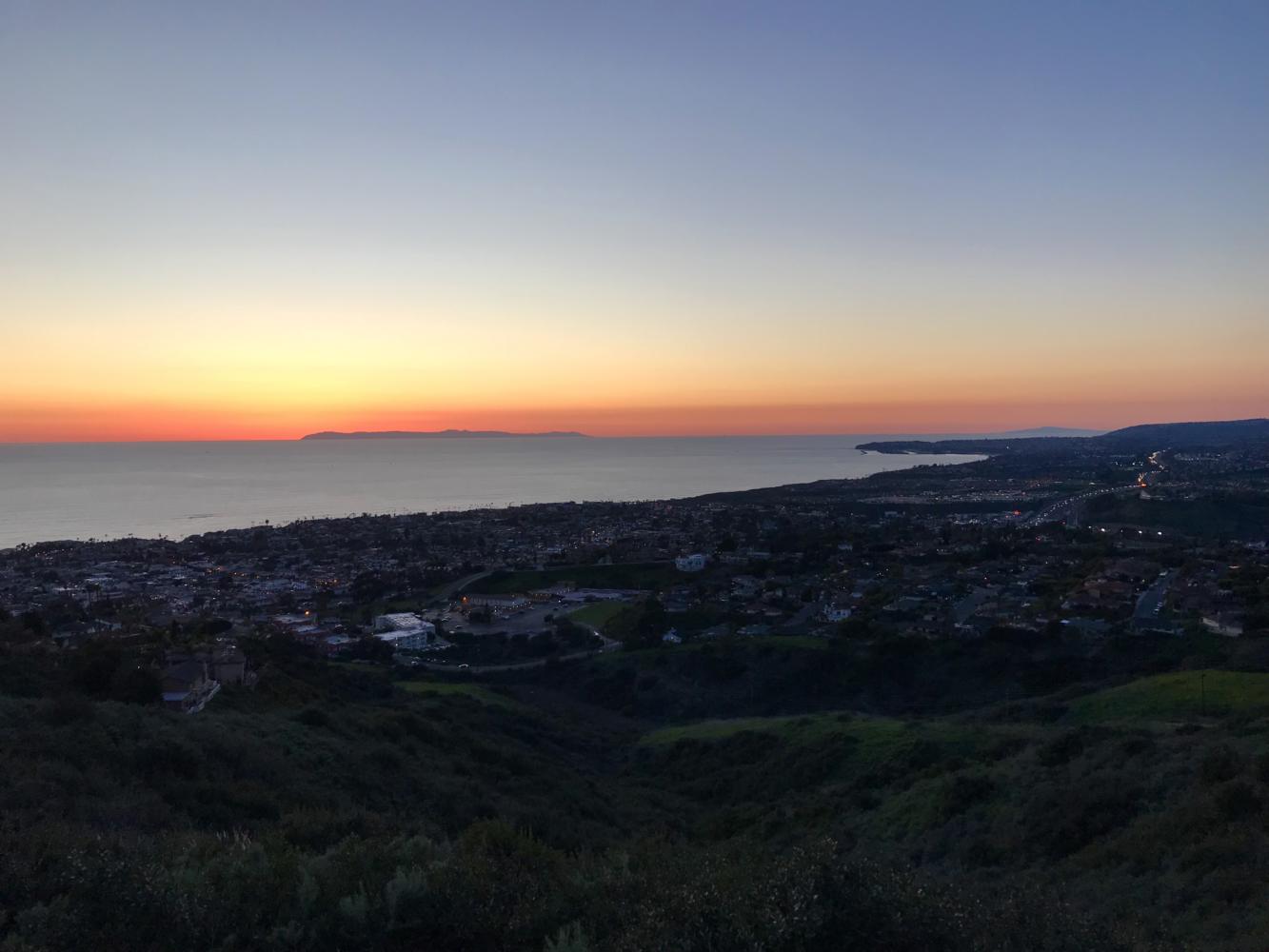 By: Brittany Leung | Photographer
February 21, 2019
Of the many scenic location in beautiful San Clemente from the pier to the beach trails, the best spot to enjoy a view of the sunset is Top of the World. Located on Avenida Salvador, everyday many locals will drive up to this location for a front row seat of the sun going down. It's a quiet and peaceful place to admire the beauty of nature along with the sunset.
"I've been going to Top of the World for a couple of years now," San Clemente High School senior Annie Ramsahai said. "Definitely the best place in town to see the sunset."
Another senior, Nolan Delorenzo, stated that "it is the perfect place to relieve stress because of the calm feeling if brings."  Many can agree that this is the best spot to be during sunset in San Clemente!