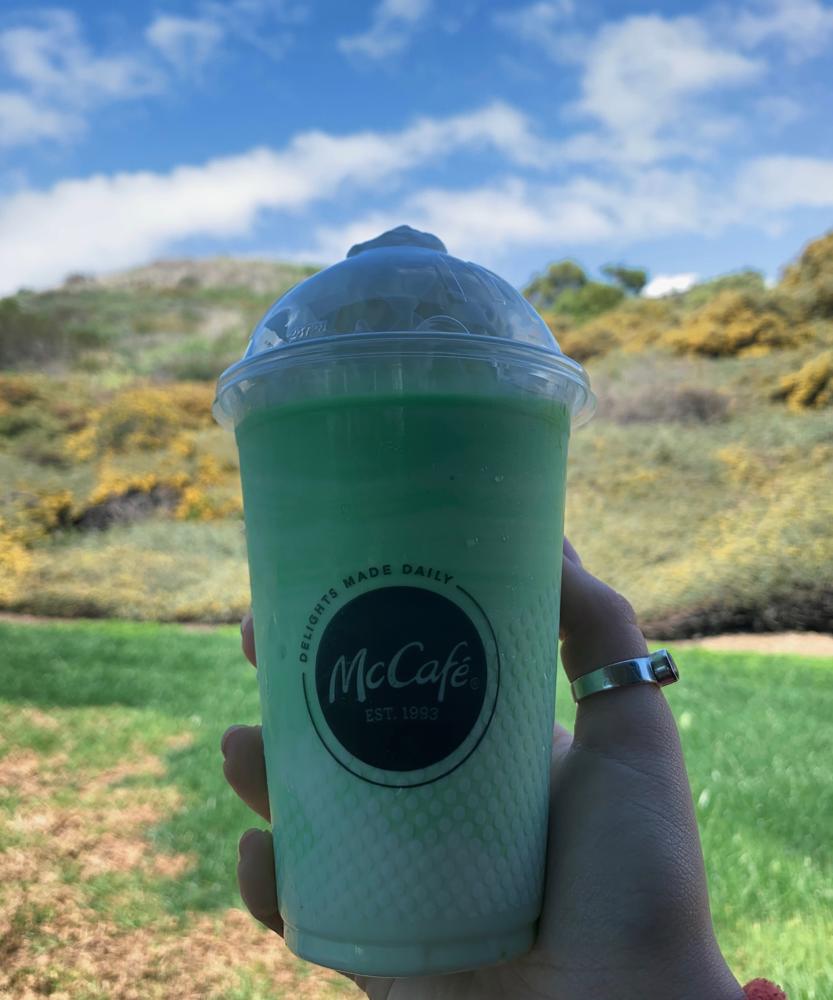 By: Francesca Best | Writer   &   Aubrey Johnston | Photographer
March 8, 2019
St. Patrick's Day is right around the corner, March 17, so now is the time to start preparing! It may not seem like an important holiday to celebrate, especially for one without an Irish background, or those under 21. But with these fun ideas, you'll want to celebrate St. Patrick's Day all year round!
Celebrate with a Shamrock Shake! Swing by McDonald's for a delicious festive milkshake! The Shamrock Shake is a green, mint flavored shake available for a limited time. Since its debut in the 70's, its grown a popular following, but its only available for one month every year. "I wish they were here all year! They're so good!" junior Scott Marshall said. This year, the Shamrock Shake was released on February 21, but will sadly be taken off the menu after St. Patrick's Day.
Decorate your house with homemade crafts! There are many ways to decorate your house for St. Pa

trick's Day, but homemade decorations are the best way to go. One easy way is to decorate a flower pot to look like a l

eprechaun face. Once you've decorated the pot, fil

l it with soil, and add shamrock seeds. Make sure to water it, and keep it in a sunny p

lace, and the leprechaun's "hair" will start to grow! Another way to decorate your home for St. Patrick's Day is by making gre

en flowers. All you have to do is buy white flo

wers, place them in a vase filled with water and green food coloring, and the flowers will magically turn green!
Prepare a traditional Irish dish! Last but not least, the most festive way to prepare for St. Patrick's Day is by preparing a traditional Irish dish. There are so many combinations and meals to make, from corned beef and cabbage to chocolate cake, there is sure to be an Irish dish for you! Click here for more ideas and ways to prepare a traditional dish.