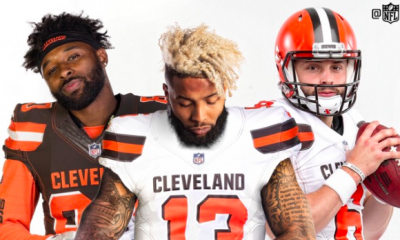 By: Jake Carrera | Sports Writer
March 15, 2019
It has been a month and a half since Tom Brady hoisted his 6th Lombardi trophy upon the conclusion of Super Bowl 53; and the off season is in full swing which can only mean one thing– trades and free agency.
Already, it's off to a hot start with a couple familiar faces leaving the Steelers, after the much anticipated departure of star wide receiver Antonio Brown and running back Le'Veon Bell. Both Brown and Bell became unhappy with the organization and made it very clear they no longer wanted to stay in Pittsburg. Antonio Brown openly requested a trade while Bell turned down the franchise tag offered to him by the Steelers a couple years earlier.
Just a few days ago, Brown was traded, at his request, to the Oakland (soon to be Las Vegas) Raiders where he will link up with young quarterback Derek Carr and veteran Marshawn Lynch. Bell, on the other hand, is on his way to New York signing with the Jets for 39.5 million compared to the 45 million the Steelers offered him to extend his contract instead. This acquisition is a step in the right direction for Sam Darnold and the New York Jets, as the team is obviously in desperate need of a better receiving corp. Senior Miguel Ashe explained, "The Jets will need a lot more help than just Le'Veon Bell, but he is still a great player who will definitely make an impact."
In other news, the Cleveland Browns recently made the NFL world spit out their coffee as they traded for Pro Bowl wide receiver Odell Beckham Jr. from the New York Giants. Suddenly, the Browns are looking like they are going to be in good shape for next season, with a potential playoff run in their future. With Baker Mayfield under center and playmakers Jarvis Landry, Kareem Hunt and now OBJ, the Browns are going to be a force to be reckoned with in the league; however the Patriots are still not worried.
As of now it's unclear; but in the near future, it will become clear how things will be shaping up as the spring wears on. For now, big moves have been made and more can and should be expected. So be prepared next February for another annoying Tom Brady selfie instagram video when the Patriots are presented their Super Bowl 54 rings.