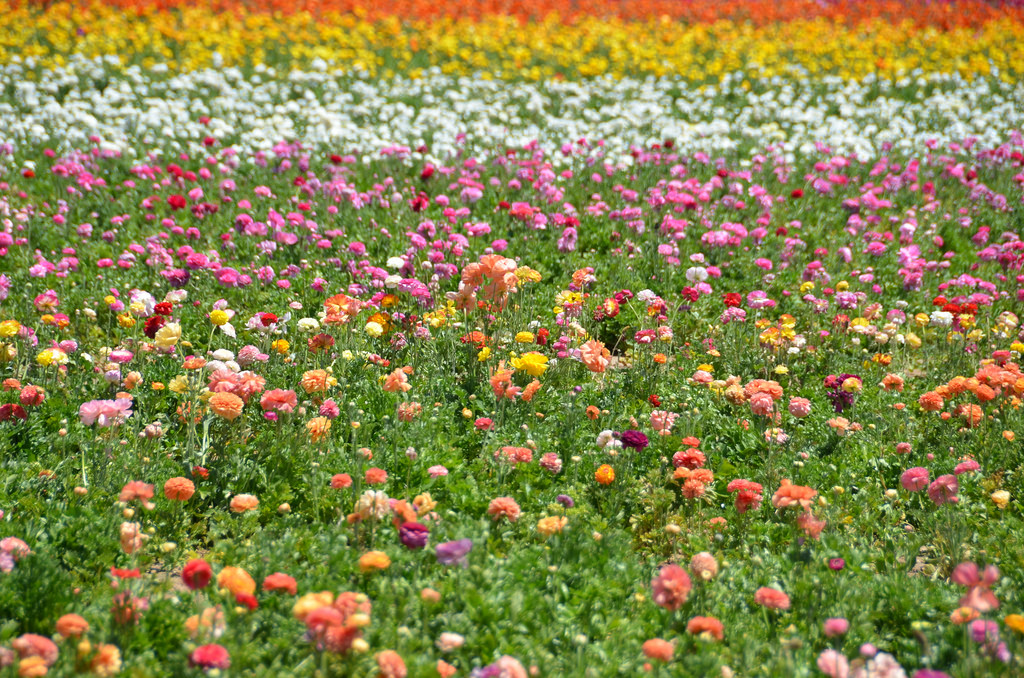 By: Jorjiana Haumea | Photographer
March 29, 2019
Ever thought of making or starting a bucket list for spring? Well, it's that time of the year again! Winter has finally come to an end and spring is here!
As the days start to become warmer, you're able to enjoy activities with friends and family. Here are some top activities to add to your spring bucket list!
1. Take a trip to the Flower Fields in Carlsbad
Carlsbad Flower Fields is the place to be this spring season, if you enjoy flowers and the outdoors. It's open daily from 9 a.m. till 6 p.m., until May 12th. The Flower Fields are filled with tons of vistas, if you are interested in taking cute pictures! "I feel like more people would want to experience the flower fields if they didn't have to pay," junior Malia Benson said. "Most people don't think it's worth it." She's not wrong; if you buy your tickets online they are between $9-$18 depending on your age and the day of the week.
2. Go to the beach
Even though it's not summer, everyone can still go to the beach and enjoy the warm weather! Going to the beach is always a great choice, because you get to spend time with friends, and go in the water, even though the water is freezing (58-64°F). Being able to enjoy the warm weather before summer is amazing because it makes you miss and want summer even more.
3. Watch the sunset
The sunset is the perfect way to end your day in spring! The best place to watch the sunset is the bluffs, which are located near T-street, because you will have the best seats in town, along with a breathtaking view. The bluffs may be hard to find at first, but once you find it you will want to go all the time for the views.
4. Picnic
Sitting down and enjoying an afternoon or night with your friends can be the best thing possible. Ask your friends to have a picnic, it can be anywhere. Some people enjoy having picnics at either a park, beach, or lookouts. "I enjoy having picnics with my friends down at look out at Lassens," senior Emily Martin Del Campo said. "You have a view of the whole beach."