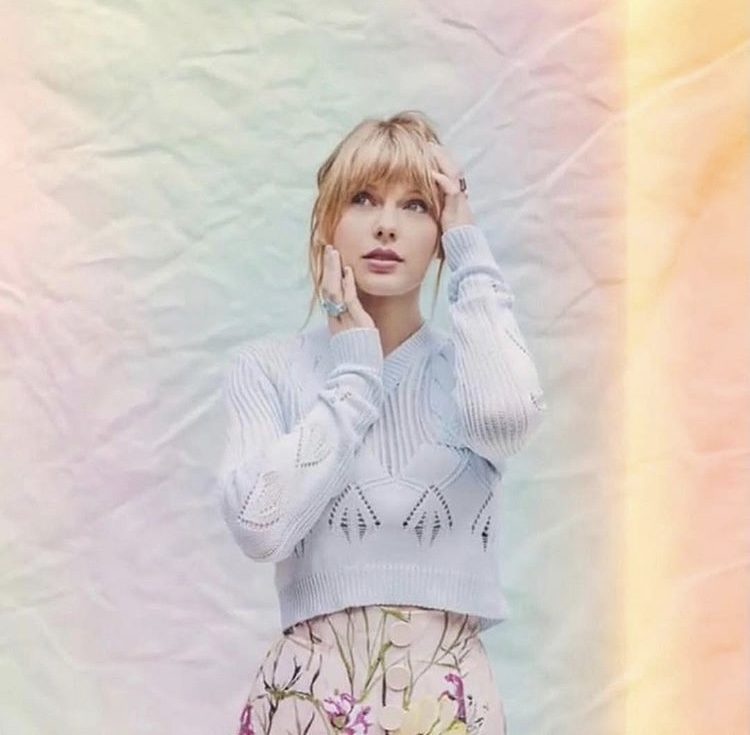 By: Sofia Helmle | Writer
April 26, 2019
On April 13, 2019, swifties around the globe had been speculating some sort of surprise coming from Taylor due to all her activity on social media throughout the month.
For the past two weeks, Swift has released a photograph each day showcasing what was believed to be her new "theme" for the alleged "TS7" album.
With a broad range of pastel colors along with many sequins and sparkles, Swift posted no other hints for her fans to determine what exactly would occur on the date in their captions. 
The week leading up to this date, there was much discussion about whether or not it would even be a song. Senior Rhiannon Yanda said, "It was driving me crazy! Not knowing whether or not the date actually meant the start of the T-Swift seven era."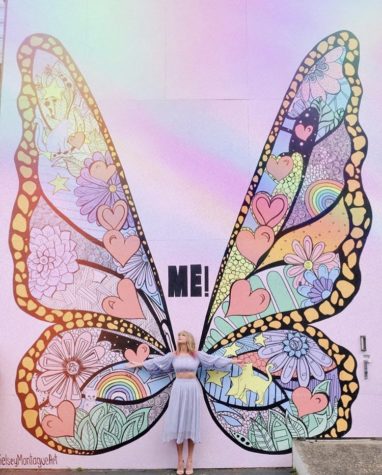 The day before the scheduled release, Swift posted a photo about a clue that she had been planning to give to her fans.
This butterfly mural painted by the talented Kelsey Montague was believed to have been another one of Swift's famous hints about her newest album in the making.
Thousands of fans crowded the gates to watch Swift arrive at the mural and waited to take their photo with her in hopes of gaining more information about the "4.26" excitement.
At 12:00 am Eastern, the moment finally came when Swift released her new single "ME!" along with a corresponding music video featuring Panic! At The Disco's lead singer Brendon Urie. Swift has never before done a collaboration with anyone focused in alternative music.
Senior Cory Sugano describes it as "epic", and hopes the rest of Swift's releases will continue with the same vibes given off by her new single.
The music video featured a wide range of symbols and hints at what "TS7" may look like, and Swift is scheduled to appear on Good Morning America soon for an interview about the video.
Until then, the conspiracies will continue to be created from Swifties around the globe who can not wait to see what else this 29 year old pop star has in store.