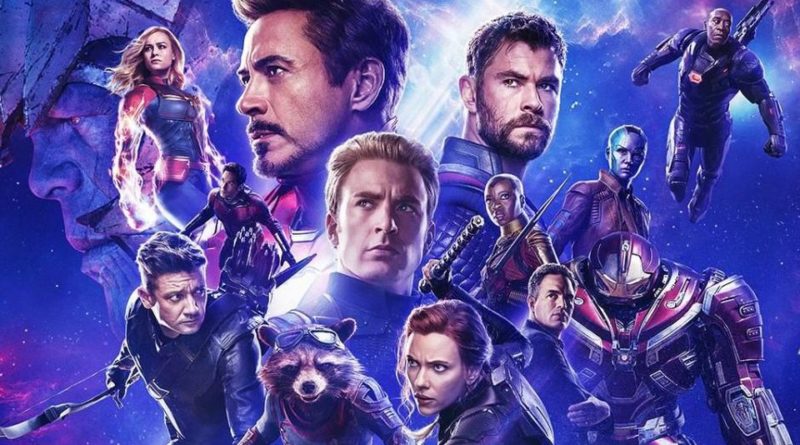 By: Lucy Terry | News Editor
2 May, 2019
The climax of the Marvel Cinematic Universe (MCU), Avengers: Endgame, premiered on April 26 and has, so far, captivated the awe of all who have seen it. Fans across the world watched with equal amounts delight and horror as their favorite characters battled it out against Thanos (Josh Brolin) and tried to reverse the damage done in Avengers: Infinity War. All questions from Infinity War were answered as the original Avengers, alongside Nebula (Karen Gillan), Rocket Raccoon (Bradley Cooper), and Ant Man (Paul Rudd), go back in time to acquire the Infinity Stones and fight against the Mad Titan himself.
Endgame managed to make fans gasp, cry, laugh, and cheer, often within several moments of each other. It wowed on every single level, from the visual effects to the emotional journeys of several characters. Although many predicted this film would be the end of many characters, since the filming contracts for Chris Evans, Robert Downey Jr., Chris Hemsworth, Mark Ruffalo, Jeremy Renner, and Scarlett Johansson had all been fulfilled, the deaths of fan-favorites Black Widow and Iron Man still shocked and saddened audiences. Even the end for Captain America was surprising, as many thought he would be one of the first to go during the movie.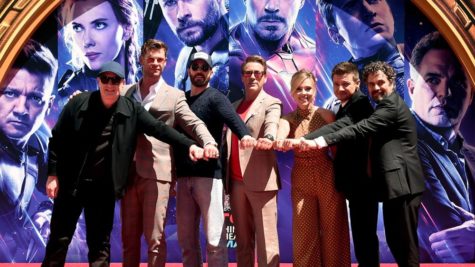 Endgame fails to disappoint, as with any other Marvel movie, but it's all the more significant given that this is the climax of the "Infinity Saga", built on the foundation of the 22 previous films. It's practically a walk down memory lane, with references to the original Iron Man, The Avengers, Captain America: The Winter Soldier, and many more. Deciding to show characters go back in time to acquire the infinity stones was a perfect decision by the directing duo Joe and Anthony Russo, as we revisited some favorite scenes, like Captain America getting into an elevator with members of Hydra, Iron Man throwing himself out of a window, and Star Lord dancing in a dark cavern. Not only did it make fans content, but it brought closure to the "Big Three" of the MCU, as Thor reconnected with his mother, Iron Man met his dad in the 70s, and Captain America encountered his long lost love, Peggy Carter.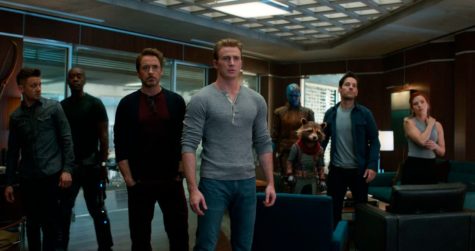 After watching Endgame, many fans were left wondering what's next for the MCU. The arc of many beloved characters may have come to a close in Endgame, but plenty of storylines were left open-ended, meaning the MCU is far from ending anytime soon. Disney+, a brand new streaming service, will premiere three new Marvel television shows; The Falcon and the Winter Soldier, WandaVision, and an unnamed series about Loki. Endgame perfectly sets the stage for all three of these series. With the Falcon's acceptance of the Captain America mantle, Loki's disappearance with the tesseract in 2012, and Wanda's relationship with a newly deceased Vision, Marvel has plenty of material to work with in the near future. Plus, with Hawkeye's dark and interesting transformation into Ronin, a title he went by in the comics, fans hope they'll see him get his own series as well.
While Marvel has plenty of television series scheduled, they'll still be dominating the box office for a while. Spiderman: Far From Home is set to release on July 5, 2019, while Black Panther and Doctor Strange sequels will potentially be released in 2021. Despite a rocky production process early on, a Guardians of the Galaxy threequel will officially start filming in 2020. Fans hope that with the undefined end in Thor's storyline, he may make an appearance in the Guardians film, especially given Hemsworth's eagerness to reprise the role.  
Some may wonder how much longer this fan-favorite universe can continue without the beloved characters that it was built upon. Nobody knows for sure how long Marvel will continue to churn out blockbusters, but Endgame truly was a testament to not just the beauty, but the endurance and longevity of a cinematic universe. Endgame was historic in more ways than one, and it will surely go down in history as the best superhero movie of all time.