By: Oyuky Bahena | Writer
May 30, 2019
Oh, junior year…where do I begin?
In early August, as school was about to begin, I (along with many others) was already plagued with dread, thanks to the class of 2019 and their very encouraging advice, if you can call it that. Here's an example: "it's the worst year ever so have fun with that."
Unfortunately, we now know those words would turn out to be true, but they ended up being a little bit too true for our liking.
Junior year was full of immense amounts of stress, mental anguish, tests, quizzes, essays, projects, and many other challenges.
But it was also filled with self-discoveries, personal growth, and many memories.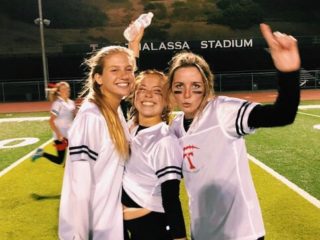 In between all the AP/IB and Honors classes, the SAT /ACT testing, and looking at potential colleges for the future, the class of 2020 had some room to make some unforgettable and incredible memories, including going to prom and, most notably, obtaining the very first Junior class win of the Lady Triton Bowl ever.
The obstacles presented throughout the year gave us a chance to challenge ourselves (a little bit too much at times) and paved the way for our mental and physical growth. We learned essential skills such as better time management while also learning some beneficial social skills, such as the ability to be a better listener and the overall  recognition of the importance of relationships in life.
Junior year taught us that the most difficult times usually have the best outcomes.
So, a word of advice to the class of 2021, yes, it is true that junior year is hands-down the most challenging. And yes, there will be points scattered all throughout the year where you will wonder if you'll even make it to the end of the semester and overall year. But trust me when I say that you will. Everything always seems impossible until it's all said and done, and this is no exception.
So, a big congratulations to the class of 2019 and a huge good luck to the class of 2021.
And now, it's the class of 2020's turn to uphold the legacy and make our senior year the most memorable year yet.