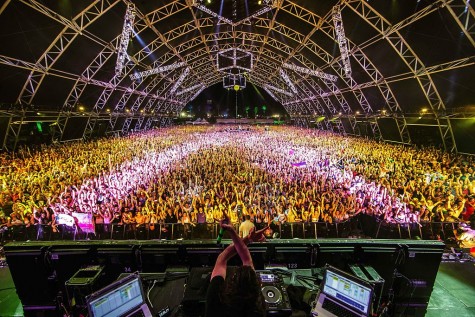 By Jasmine Martinez | Writer
January 14, 2015
It's that time of year again as Coachella is only 2 months away!
Music lovers get excited about festival season just as your average sports fan gets excited about the fall football season. Among all the amazing festivals, Coachella seems to bring in all the music lovers and not only us local Californians but people from all around the world.
Coachella takes place in Indio, California on the Empire Polo Grounds and the weather can be described in three letters: H-O-T.
The decorations of Coachella are beyond spectacular; all the tents having interesting designs that are unique to that year.  Last year, a giant Astronaut overlooked the Coachella valley.  All the decorations have been provided by local artists.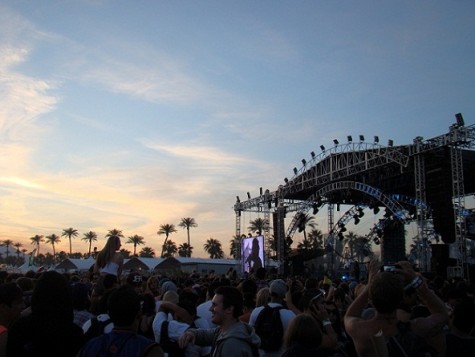 Coachella has been known to attract many music lovers for the last 16 years with performers such as, Rise Against the Machine, Weezer, Tiesto, Red Hot Chili Peppers, Kanye West, and many more.
But this year's line-up consist of many amazing artist ranging from Rock and Roll legends AC/DC to popular rappers such as Drake. The genres presented at Coachella range from alternative rock, hip hop, and electronic music.
For this year's weekend one and weekend two headliners such as Drake, Florence and the Machine, Jack White, and AC/DC will all be performing. "Primadonna" artist Marina and the Diamonds will also be there, and this year her new album is coming out.
You have to manage your time well if you want to see all of your favorite bands because some performers are scheduled at the same times in different tents.
"Last year two of my favorite artists were at the same time… In order to see both I had to run all the way from the Sahara Tent to the Main Stage in under two minutes" said senior Sara Hartanov.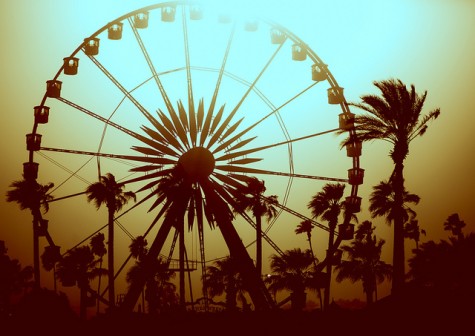 Tickets for the festival went on pre-sale on May 16th 2014,  but purchasers did not know the opening acts until early January 2015. For other buyers who wanted to know the line-up before were able to purchase tickets on January 7th, 2015.
Tickets are $375 for a General Admissions wristband, which does not parking not included. The parking alone can add up to around $150, you can also get packages that include campgrounds which is valued up to about $85 but that is without Ins/Outs.
For Coachella enthusiats that are planning on attending Coachella 2016, I suggest participating in the pre sale that happens in May. This option allows you to make a monthly plan to pay off the $375,  starting at a down payment of $75 and then keep paying the rest each month from July to December. You can find additional information of payments here https://www.coachella.com/2015-advance-sale-faqs/
Tips
The appropriate clothing to wear at Coachella is simply something that won't cause you to pass out from all the heat while dancing to your favorite songs.
Aim towards fabrics with lighter colors and avoid uncomfortable shoes.
Make sure to bring plentiful bottles of water and food, you cannot bring filled water bottles into the festival but you can bring reusable ones to fill once inside
Always have a buddy once inside, and do not go off by yourself
If you aren't camping then there is no need to worry, there are many shuttles that will take you to and from Coachella.