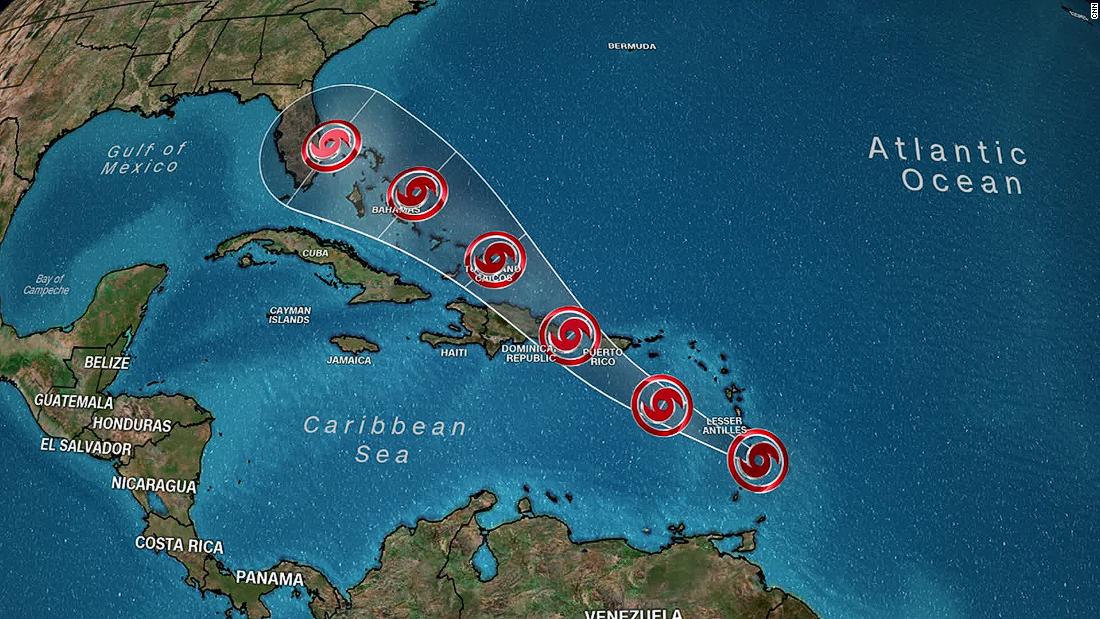 By: Maile Benumof | Writer   &   Sosie Casteel | Writer
September 10, 2019
2,800 miles away, a violent storm swirls over the East coast. With wind speeds of 115 miles per hour and a storm surge threatening to reach eight feet, only two feet short of the devastating Hurricane Hugo in 1989. The storm lost some strength on Tuesday, but recovered its Category Three ranking on Wednesday night. So far, an estimated 20 lives have been lost to Hurricane Dorian. 
The Category Five storm left the Bahamas completely devastated, and people are struggling to recover. Civilians in the Abacos were struck with 17 of the total 20 deaths thus far, and the streets have been left to chaos. The tragic storm left the Bahamas completely devastated, and residents are struggling to recover. The island is no longer paradise, as nearly all are forced to forgo a steady supply of food, water, and medical supplies. Electricity has been down for roughly five days.
After leaving the Bahamas devastated, Dorian moved up the coast to Florida, changing from a Category Four storm to a Category Three as it traveled northward at the rate of about eight miles per hour. Floridians had been preparing for the storm for several days before it hit, stocking up on goods like food, water, and gas.
Even though his family lives on the opposite coast as was hit by the storm, Trey Benedict, a SCHS senior, expresses his concerns. "My family wasn't super concerned until every county in Florida was placed under a state of emergency," Benedict said.
This will be the fourth year in a row of a hurricane of any strength hitting the Florida coast, the most since the 1940s. Hurricane Dorian left Florida as a Category Two storm, but rapidly built back up to a Category Three as it entered the Carolinas. 
As of now, Hurricane Dorian is now making its way up to the Carolinas. Around 200,000 civilians have reported power outages due to Hurricane Dorian in South Carolina. Flash-flood warnings and forecasts of six to twelve inches of rain have been blasted in South Carolina in anticipation of the coming storm. Hurricane Dorian has also recently introduced the threat of tornadoes in the Carolinas- two minor tornadoes have already touched down in North Myrtle Beach and Pender County. The most damage done to South Carolina will be done by Thursday night. On a CBS News weather update, Norah O'Donnell informed viewers of the current state of the storm.
"Dorian's eyes closed within 55 miles of Charleston, bringing with it gusts of over 70 mph and almost a foot of rain," O'Donnell said.
The storm is currently heading towards North Carolina, threatening to hit the coast with strong winds and devastating amounts of rain.