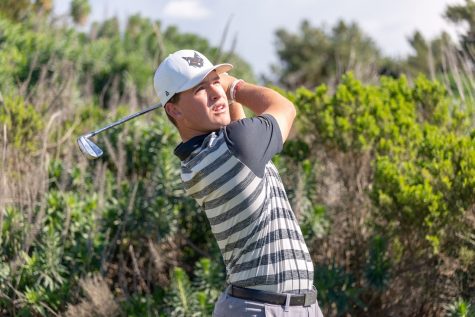 By: Abby Stewart | Sports Editor
September 27, 2019
As the 2019-20 school year picks up, San Clemente High School seniors are starting to commit to colleges for athletics. The recruiting process is definitely long journey, where most athletes typically begin the process going into their junior year. But what else should you expect from college recruiting?
Well the first step in finding the perfect college is narrowing down the options. Each college is looking specifically for the positions they need for each graduating year. Students must also decide where they are willing to go due to environmental factors, school population, and available majors.
"I chose my school based off the coaches," senior Drayton Joseph said, "the school that I had the best relationship with and where I felt most at home." Joseph is not only the starting quarterback at SCHS, he's also an avid golfer. He will be attending USD in the Fall of 2020 and will be playing for the men's golf team. 
After students develop a list of potential schools, athletes need to begin contacting the coaches, generate interest for the school and athletic program through letters, questionnaires, and camps. This initial communication is the coach's first interaction with an athlete. There can never be too much communication. 
After colleges show interest, athletes should send them their season's schedule for the year including, games, qualifiers, nationals, and possibly practice times and location. This will allow coaches to plan ahead and make any travel plans necessary to come out and evaluate athletes. During this time it is important for athletes to stay in communication with their potential college coach. Coaches should be updated every once in a while about the progression of the season, grades, and simply anything that will show how you will be a good fit to their program and the university.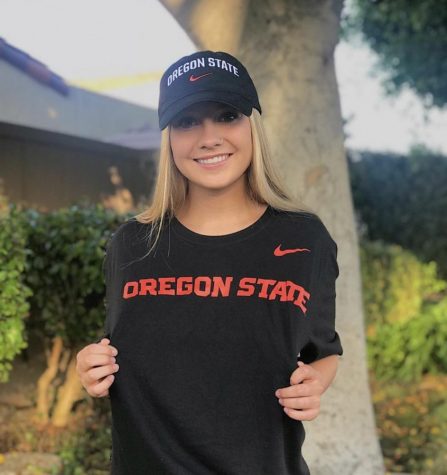 Athletes can take an unofficial visit, where the family pays for any expenses, to the campus in order to meet the coaches, team, and get a feel for the campus. Once a student has verbally committed to a school, there will be an official visit typically at the start of senior year where the university pays for all expenses. 
Senior Gwen Jacobs will be attending Oregon State University in the Fall of 2020. She committed to play women's soccer at the start of her senior year. Senior Gwen Jacobs said, "never give up when it becomes stressful. Keep your head up even if you get discouraged."
Although it is a long process, it is extremely rewarding to see your hard work pay off. Even though it is not necessary, playing a sport is a stepping stone towards a college career. If you think you are interested, it is definitely worth a shot.