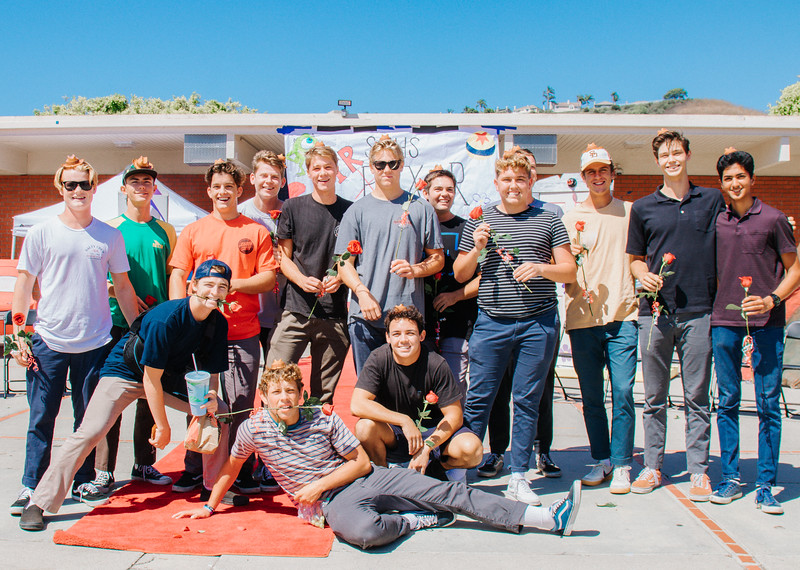 By: Stolie Erickson |Writer
September 27, 2019
With homecoming around the corner, seniors at San Clemente High School vote for their "Top 15" boys and girls to be in the running for Homecoming King or Queen. After the votes came in, there was a three-way tie between the girls competing the fifteenth spot. Because faculty could not conduct another round of votes in time, they decided to allow 14 girls and 15 boys on the "Top 15" lineup.
Top 14 Girls: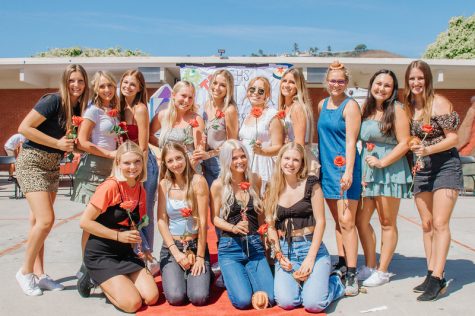 Lillian Amaral

Maile Bartow

Katie Chriss

Juliana (Jewel) Craft

Isabella Davis

Krysta Hansell

Rylee Knapp

Zoey Mahl

Julia Mcneal

Gabrielle (Gabby) Reilly

Delaney Shanley

Sophia Smith

Paige Winters

Vivian Worthington
Top 15 Boys:
Brady Allen

(left to right, top row) Makai Haynes, Ty Connelly, Alex Anawalt, Will King, Kainoa Oshiro, Brian Clarke, Spencer Normandin, Brady Allen, Gavin Peterson, Micah Regalado, Ishaan Mody (bottom row) Johnny Bost, London Hannah, Zach Cox

Alexander Anawalt

John Bost

Jackson Clark

Brian Clarke

Ty Connelly

Zachary Cox

London Hannah

Makai Haynes

William King

Ishaan Mody

Spencer Normandin

Kainoa Oshiro

Gavin Peterson

Micah Regalado
"I was not expecting to get chosen," senior Gabby Reilly said. "I like to talk to everyone and I just like to make people laugh, but I think the queen should be Rylee Knapp because she deserves it."
Multiple participants in the Top 15 are invested in making themselves known while some are even campaigning across campus, whether it be through social media or by word of mouth. 
"Being considered for homecoming queen is a big honor…[and winning] would be so fulfilling because I truly love SCHS and try my hardest to be a good role model," senior Rylee Knapp said. "Anything school related, you bet you'll see me there."
With all of the wonderful nominees, it will be difficult for the senior class to decide who would make the best king and queen. Homecoming queen and king will be announced on October 4 at the football game at Thalassa Stadium, make sure to cast your votes!