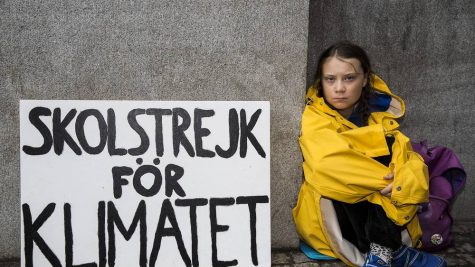 By: Jack Sorenson | Head Editor
September 27, 2019
On September 23, 2019, 16 year-old Greta Thunberg delivered a biting speech to the U.N.'s Climate Action Summit, attacking politicians and corporations for their lack of action facing the climate crisis. The Swedish environmental activist has also been striking every Friday for the past several months in an effort to call attention to climate change, calling it #fridaysforfuture.
Friday, September 20, 2019, was a global-scale version of the strike-oriented protests Thunberg has been practicing. Over 5,000 events took place on all seven continents, with more than 4 million total participants world wide. Across the globe, teens and adults alike have rallied under Thunberg's idea of a "Skolstrejk för klimatet;" Swedish for "school strike for climate."
While teens around the world are following the example set by Thunberg, SCHS is no stranger to activism regarding all kinds of issues.
One group leading the climate initiative is San Clemente's Team Green. Team Green is a club that "educates students… to create a sustainable community" (Team Green Instagram). Club President, senior John Rudnicki said that Thunberg "is a great activist and has inspired me to do more. Being that she is only 16 amazes and shows me how much each of us can do on our own to have an influence on society's ignorance towards climate destabilization."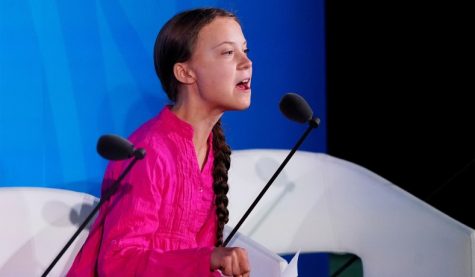 Team Green works with other environmental groups to promote activism and awareness about environmental issues. Team Green is one of several activism-oriented clubs in SC, all of which stand alongside individuals who have chosen to speak out for causes they believe in.
Senior Esther Mafouta said, "[Greta Thunberg] is showing us that no matter our age or our level of education, if we just keep ourselves informed we all have the power to be catalysts for change." Mafouta is one of SCHS's most vocal activists. From combatting bullying with Cool 2 Be Kind to speaking as a part of the National School Walkout, Esther is not afraid to challenge the status quo.
This summer, Mafouta had the opportunity to do scientific research in the Peruvian Amazon along with nine other San Clemente students. She has set a high bar for future youth activists, but said that "aspiring young activists should know that what they're doing is essential… [and] it doesn't matter how many people you inspire or how many rallies or marches you speak at, as long as you stay true to yourself and clearly visualize the goal and the reason you are taking a stand and being active."
Activism and protest are the engines that drive democracy. Continuing to fight and push for what is right is essential to allowing progress to flourish in society. Whether it's Greta Thunberg or a student at San Clemente High School, there is always a way for people to make their voice heard. Without those people, the world would be quick to devolve into a place that is much darker and much scarier than anything that anyone would care to call home.