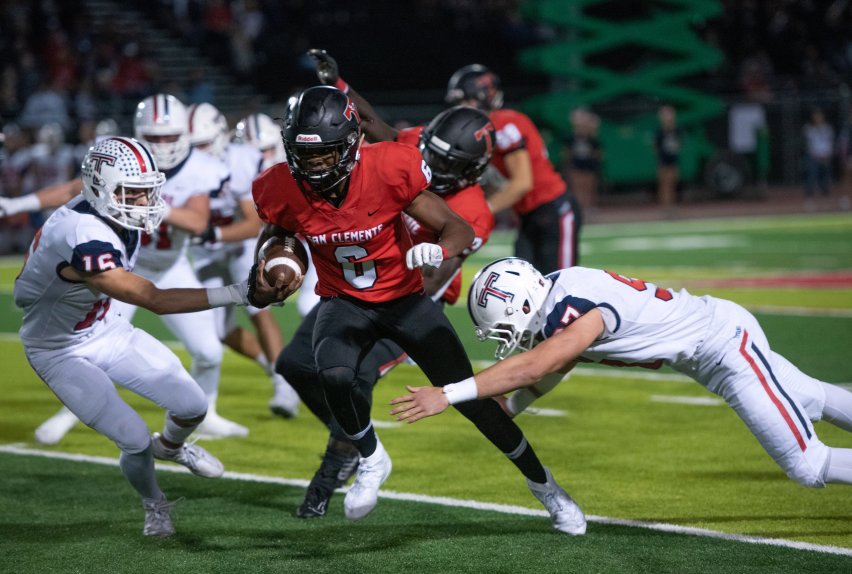 By: Stolie Erickson | Writer
October 11, 2019
This year, senior Nick Billoups transferred to San Clemente High from St. Anthony in Long Beach, completely unaware of the Triton football team's successes. Little did Billoups know he would become one of the star players on that team, each and every game, for our small town high school.
In fact, the 6'2″ senior was featured twice this past week in the OC Register, and once in the LA Times, due to his outstanding performance on the field.
Billoups has been playing football since the age of five and is currently starting at quarterback. He is involved with nearly every touchdown and tactical play, applying his athletic ability and knowledge of the game. The Tritons just captured a win on homecoming night against Tesoro High school, defeating the Titans 44-28. Billoups was credited with five touchdowns in the game, not to mention two interceptions on the defensive side of the ball.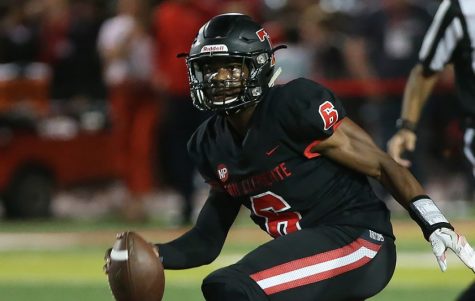 "My favorite thing about football is playing with all my teammates," Billoups said. "[We] share such a strong bond on the field."
Billoups has a true passion for football, and is continuously working to become a better player.
"Nick brings a ton of heart and skill to the team," junior Noa Serpa said. Serpa is a friend and teammate of Billoups and added, "He helps us immensely throughout the game whether its on defense or if he's playing quarterback."
Billoups is an all-around threat towards any team that is sent his way. He plays virtually any position needed on the field, and provides the team with the offensive knowledge and play making skills essential to winning games. Billoups captivates the crowd with his skill in each and every play. Coaches, players, and students fixate and admire the way Billoup plays, full of dedication and love for the game.
Billoups is planning on playing football in college and potentially pursuing a future career in athletics, yet is unsure of where he wants to go, or what school he wants to attend. However, his current focus is making Triton football the best it can be and leading them to as many victories as possible.
The next home game is against Capistrano Valley on Friday, October 18 at 7 pm! Come support your fellow Tritons!