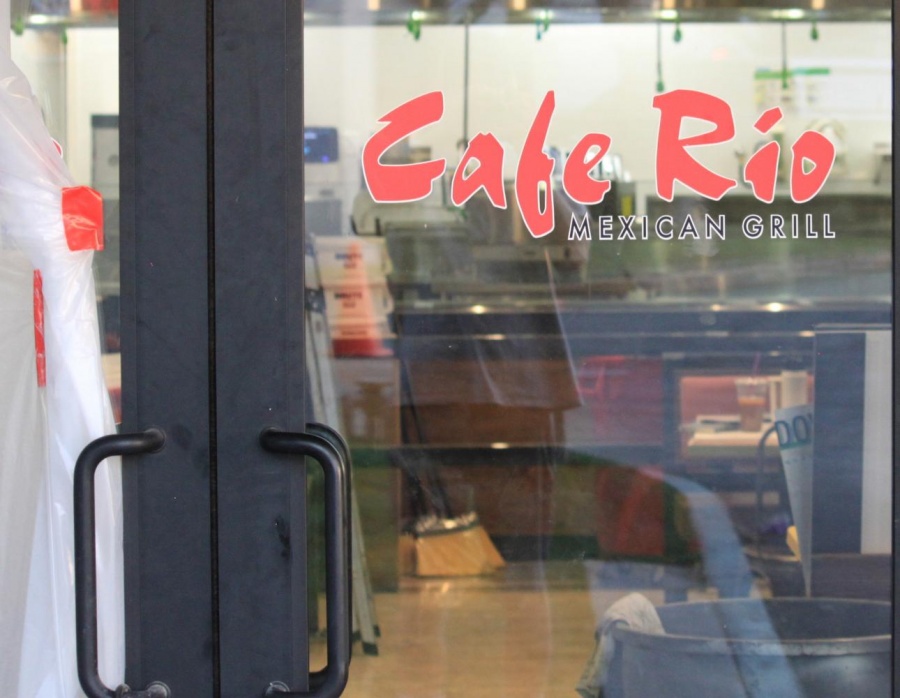 By: Kate Hedger | Writer
October 29, 2019
Lets face it, we're tired of having the same Mexican food all the time. It's either Chipotle, Wahoo's, Rubio's, but never anything new. Well, lucky for all of us San Clementians, there is a new Mexican restaurant coming to town on Halloween, one that prioritizes freshness and authenticity.
Called Cafe Rio, this is a Mexican food restaurant that has been around for over 20 years, built on a reputation for efficiency, convenience, and customer service.
"My girlfriend loves that place; they have great service and she's definitely going to make me go with her once it opens," said junior Aidan Tapias. "Honestly that's nice having another food option in that little center too."
Whether you just finished working out at Crunch, are grocery shopping at Stater Brothers, or coming home after a long drive, Cafe Rio is a convenient place to stop for high quality food.
Cafe Rio prides themselves in making all their food fresh from scratch. One unique feature to the restaurant is the comal they use to roll their tortillas. A comal is a South American cooking tool which is able to provide their tortillas with a rich and nutty flavor. Another staple piece of the restaurant is their attention to detail when it comes to fresh food. Everything from the Cafe Rio tomatillo cream sauce, to freshly grated cotija cheese, to six different types of salsas, made every morning.
Each day begins with a delivery of fresh fruits and vegetables, and each day over hundreds of limes and avocados are hand scooped. Along with fresh fruits and vegetables, all of the proteins and meats are grilled and cooked on site that very day.
Many students are excited to have a new restaurant opening in San Clemente. "I think its cool there is a new Mexican food restaurant in San Clemente," junior Emily Gillet said. "I go out to eat a lot, and I'm excited to try something new."
Located next to Roses Donuts on the corner of Estrella, make sure you stop by. Whether for a family dinner or merely stopping by for a quick bite, the handmade fresh foods will not disappoint.