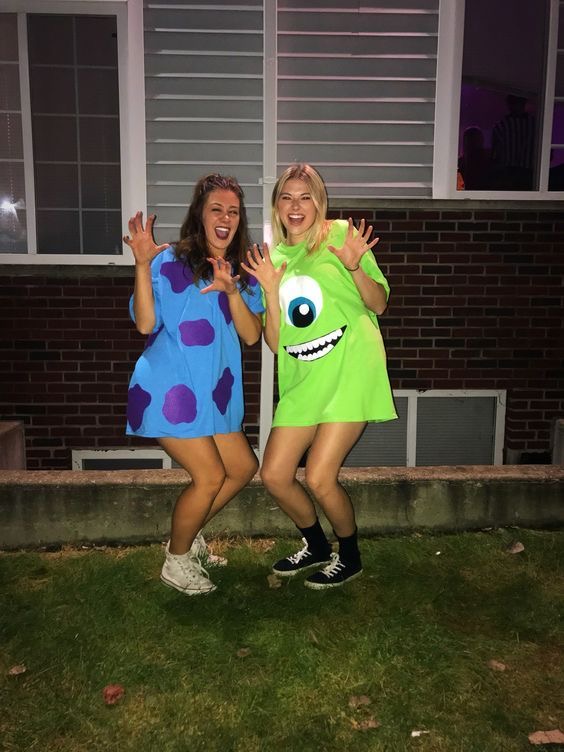 By: Bella Barbernell | Writer
October 29, 2019
Halloween is six days away and the majority of high school students are scrambling to find inexpensive, low-effort costumes.
"I thought about my costume for a couple minutes," SCHS junior Ryan Lukes said. "But then I just forgot about it because there's nothing cool that guys can even wear."
It makes no sense to spend 70 dollars on an outfit that you'll wear for one night, and frankly most high school students don't have that kind of cash to shell out in the first place. So here are some costume ideas that everyone can wear:
A Boxer

would be an easy, lazy costume for anyone to wear. You can wear sweatpants, a plain shirt, braid your hair (for girls), and buy a pair of boxing gloves on amazon prime for only ten dollars. If you really wanted to make this costume cooler, you could even buy a boxing robe for an extra 15 dollars. This costume would be really comfortable and effortless to wear all night.

Damian from Mean Girls

is a really funny Halloween costume that everyone has at home. All you have to do is wear a sweatshirt with the hood tied and sunglasses. Then, just put a sign on your sweatshirt, or carry one, that says "she doesn't even go here". Everyone will think your hilarious if you think to wear this on Halloween.

Barbie

is a super cute easy Halloween costume for any blonde.

"I ordered a white tube top that says barbie on it," SCHS junior Renée Robinson said. "I got a hot pink skirt and these super cool pointy hot pink glasses."

An Alien

is an easy idea as well. All you need for this costume is green sweatpants and an alien headband. Girls can even wear a sparkly top to top it all off.

Where's Waldo

is a pretty iconic costume that everyone will get and anyone could wear. All you need to pull this off is a red and white striped t-shirt, red beanie, and some glasses.

Bachelor or Bachelorette

is a really simplistic idea that is very achievable. "I was thinking I could just go as the bachelorette," SCHS junior Aly Mordok said. "All I have to do is get some red roses and dress up in a dress." So to get a bunch of guys/girls to fake date you for Halloween, put on some nice clothes and carry around a couple of red roses and everybody will get the gist.
Here are some easy friend/couple costumes:
Mike and Sully from Monsters INC

is a creative way to win Halloween when you thought of the idea an hour before you arrived to the party. All that's really required for this costume is a light green t-shirt with an eye written on it for Mike. For Sully, you can get a blue t-shirt and make some purple "fur" patches on it.

Mario and Luigi

is a classic costume idea that everyone will get. All you need is a red and a green t-shirt. You could also each wear red and green caps to add to it.
Halloween lasts only one night, so have a lot of fun and be stylish and original. Stay safe Tritons.