The album cover artwork of Circles, Mac Miller's sixth and final studio album
By: Micah Regalado | Editor in Chief
January 25, 2020
Over a year after the death of artist Mac Miller, the public received one last look into the mind of the troubled rapper with Miller's posthumous album, Circles, which was released on January 17, 2020. Miller, born Malcolm James McCormick, died due to an accidental drug overdose on September 7, 2018 at age 26. His death came only one month after the release of Swimming, the first installment of a three-part project. Circles worked as a companion and counterpart to the first album, completing one thought: Swimming in Circles.
After the death of the artist, Miller's family approached producer Jon Brion, asking him to complete the Circles project. Clearing his schedule, Brion worked meticulously in order to ensure that he did not interfere with Miller's vision of the album. Jon Brion first worked with Mac Miller deep into the process of Swimming. During these initial recording sessions, Miller brought in the raw drafts of many songs that would come to appear on the Circles album. Although Miller could not see the completion of this project, each song on the album holds true to the artist as a whole, signifying that Jon Brion was successful in his work.
"Mac is a completely different artist in that he doesn't sing songs about what all the other mainstream rap artists sing about," San Clemente High School junior Grace Shulga said. "His message is strongly based around self-care, especially in his new album."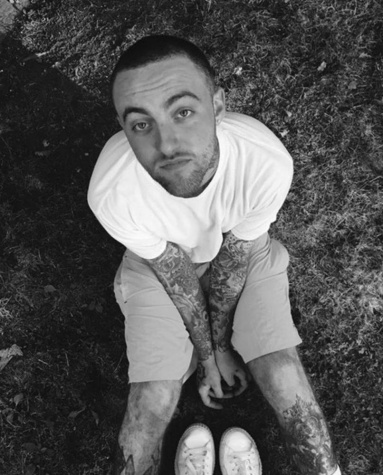 Extremely introspective and aware of his mental state, Miller offers up a close look into his struggles with anxiety and depression. On Good News, he raps, "I wish I could just get out my goddamn way" as well as "I'm so tired of being so tired." The inescapable busy mind of the artist clearly exhausted his mental state to the point in which his own mind served as his greatest obstacle. Addressing the sensitive subject of mental health, the artist dives into the difficulty of dealing with an overloaded brain and the adverse effects that come with this.
With this particular album, Miller did not write lyrics for pure entertainment but rather to serve a purpose and tell a story. Circles, the first track of the album, starts with the line, "Well, this is what it look like," a fitting beginning to an overall intimate listening experience. On track 11, Surf, Miller writes, "The whole world is open, a playground for me and you." The beauty of the album lies in the fact that the listener not only receives insight on Miller's troubles, but the process of healing as well. 
As for the final album of the Swimming in Circles trilogy, it may forever remain an idea to dwell upon. Brion, in a recent interview with Zane Lowe, revealed his constant surprise with Mac Miller as an artist. Brion found himself asking on numerous occasions, "You're hiding this?" Thus, there is no knowing exactly of Miller's future plans or the avant-garde ideas he would bring to the hip hop genre. 
"Mac Miller was trying to improve himself as an individual towards the end of his life and his legacy can be remembered through these tracks," SCHS senior Will King said. "It's a shame we didn't get to see what this thought process progression would've looked like over time as his life was cut short."
Whether a fan of the artist or not, there is no denial of the musical ingenuity and pure intellect of Malcolm James McCormick. Miller's reliance on electronic backgrounds offers up variety in an industry currently dominated by simple beats and bass drops. Circles, his sixth studio album, is said to be his last. A fitting conclusion to Miller's career, his fans are not left wondering what could have been, but rather with an appreciation of the unique style and individuality of the artist.