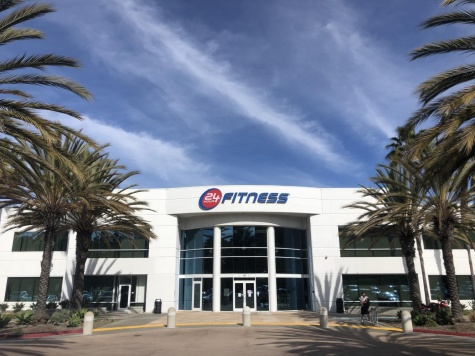 By: Lexi Gruszczynski | Photo Editor
January 30, 2020
Located on the south end of La Pata, Triton Times voted 24 Hour Fitness the best gym in San Clemente. 24 Hour is perfect for gym junkies, world class surfers, and those looking to get in a quick workout.
With its 24 hour availability, many find time to go even with busy work schedules. It is fully equipped with a basketball gym, treadmills, weights, stretching machines, as well as, cycling and yoga classes.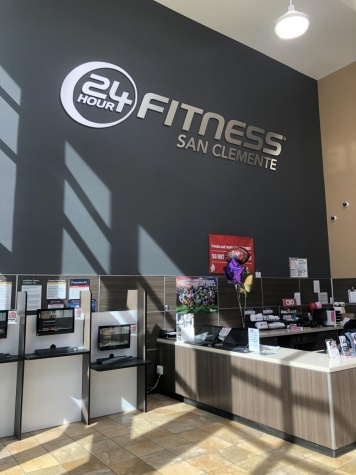 "I go everyday and I do running and the Stairmaster," San Clemente High School senior Dana Shany said. "I can workout perfectly anytime because it has everything that I need and is available 24 hours a day."
They also provide hot water showers, a steam room, and locker room to allow their guests to clean up and relax after a workout. Visitors also enjoy the locality of the gym so they can easily meet up with friends or a personal trainer.
"I like 24 Hour Fitness because many of my friends go," SCHS senior Brady Allen said. "When I workout with other people it tends to motivate me more."
Next time you're thinking of working out, stop by 24 Hour Fitness. They are open 24 hours, 7 days a week!
24 Hour Fitness is located at: 110 Av. La Pata, San Clemente, CA 92673