By Elijah Winn | EditorJanuary 31st, 2020
A staple of our community is our beautiful beaches that bring tourists to experience the San Clemente lifestyle. Along our famous coastline follows a 4 mile trail that goes from North Beach to Calafia. It is great for people who are looking for a flat, peaceful trail to run on, or just to walk down to see the amazing views.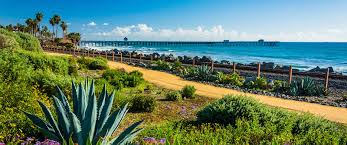 "The beach trail is great because it's flat and nice to be by the ocean," San Clemente High School senior Hana Catsimanes said. "I can just zone out and run without thinking."
The beach trail is also dog friendly and can be a great trip for a pet. 
"I love plugging in my headphones and walking my dog down the trail," SCHS senior Kate McKernan said. "It's right by my house so it's super easy and my dog loves the trails."
The beach trails offer a beautiful scenery that does not stray too far from the city, and puts you right in the heart of San Clemente.