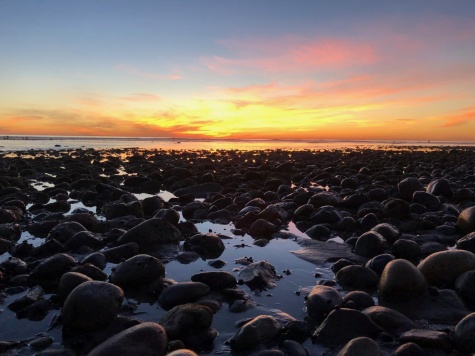 By: Lang Csira | General Editor
January 29, 2020
San Onofre State Beach is undeniably one of the most breath taking spots in all of San Clemente with its stretched white sands, shiny pebbles spotted with sea slugs, miscellaneous forms of art made of drift wood hanging across palapas and clusters of palm trees, and never ending wonder. However, when the sun begins to set over this vast panorama, it becomes a sort of wonderland. Its beauty is hardly believable.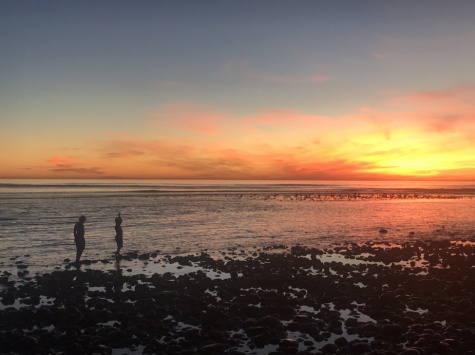 It is easy to fall into a trance filling you with a warm fuzzy feeling and catching you in your own thoughts. "My favorite thing is to watch the sunset at San O because it's so far south that it's quieter than most beaches," San Clemente High School junior Katy Morrison said "The quiet makes it so special to me."
It is just as easy to appreciate the breathtaking beauty with family and friends. "You can bring a girl here in a first date," SCHS sophomore Diego Crawford said. "And you will be guaranteed a second one."
Whether you want to peacefully admire nature, spend time with family, or score a second date, the sunset at San O never fails to please.