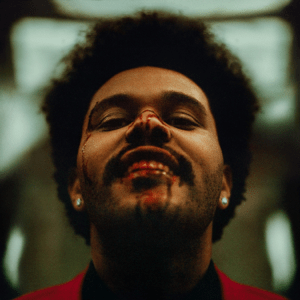 Elijah Winn | General Editor
February 19, 2019
Ever since the release of Heartless (November 27, 2019) and Blinding Lights(November 29, 2019), The Weeknd has been teasing his fourth studio album. This past weekend Abel released the album title: "After Hours." Continuing with the drops of information Abel shared just today through his Instagram, the album art cover, which shows a blood covered Abel dazed and smiling, was released. 
Tuesday night, at nine p.m., Abel dropped the title track of the album: "After Hours." He also confirmed through social media that this will be the 13 track of the album while "Heartless" is the seventh and "Blinding Lights" is the ninth. The album is scheduled to be released on March 20. 
The singles are reminding fans of Abel's 2015 hit album, "Beauty Behind the Madness," but with an 80's spin. 
"I think this album will bring back some of The Weeknd's more somber type songs," San Clemente High School senior Fabio Pschaidt said. "It is a big difference from his last album "Starboy," which was a lot more cheery than what 'After Hours' is looking to be." 
So far the themes from the songs and music videos are of late night debauchery.
"I really like the vibe of the songs so far," SCHS senior Julian Olivares said. "The beats and instrumentals are a slight departure from previous albums, which he does every album, creating a unique sound every time."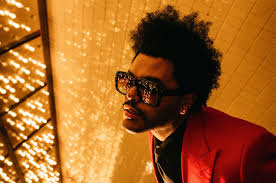 The music videos show Abel limping and swaying throughout the streets of Las Vegas, intoxicated and driving fast cars. From all the media released about the album the persona that Abel is trying to portray is of a man who lives a toxic lifestyle, filled with vices that come back to bite him. He also compares the man's women in his life to drugs that he is addicted to. All the lyrics are written from the perspective of this character. 
As usual, The Weeknd deviates from a continuous "sound" throughout all his albums with what has been released from "After Hours." Fans are beginning to grow more and more restless as the release date grows nearer. Additionally, fans excitement grows as hopes of tour dates will be released, with the launching of "After Hours."