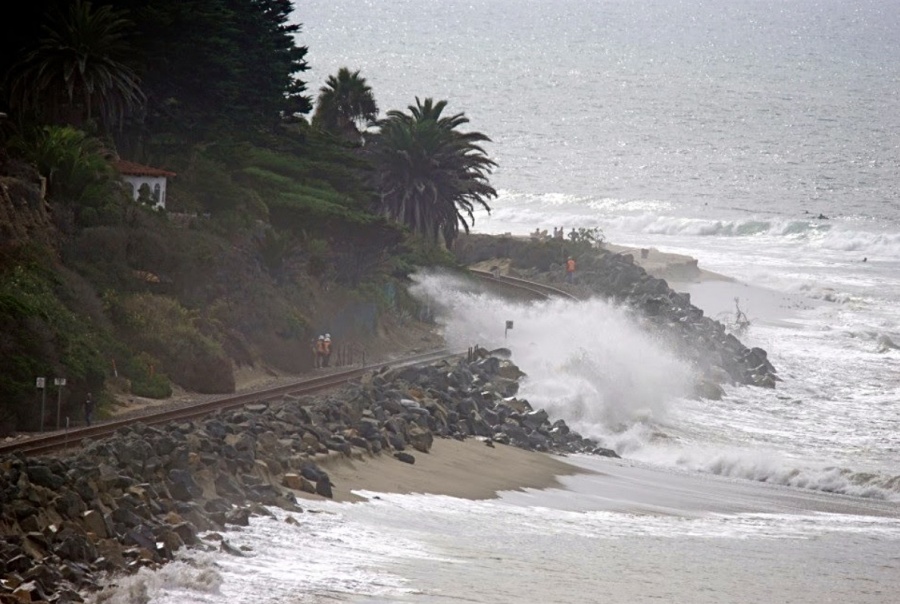 By: Tessa Van Winkle | Writer
18 February 2020
It is obvious to local residents living in San Clemente that the shoreline is depleting and people are looking at ways to prevent this issue from getting worse. The beaches seem to keep getting smaller and smaller due to the high tide; washing away beach volleyball courts, taking up most of the beach and getting close to the train tracks that run along the coast. San Clemente has received $505,000 from the federal government in order to boost the plan to bring in more sand. The San Clemente Shoreline Project is a two-decades-long plan that has an estimated final cost of $11 million, when completed. The city will pitch in about $3.4 million, while federal money will cover the rest, which is roughly 65% of the total cost. It wasn't that long ago when there was a volleyball court at North Beach and now there is no sign of it.
San Clemente High School graduate, Hanna Farnsworth, is currently a freshman on the beach volleyball team at Long Beach State, states "The court I grew up playing and training on is now washed away! I hope this replenishment will bring back enough sand for a new court."
San Clemente's beaches are one of its biggest attractions for residents and visitors alike and their deterioration will have a negative effect on the quality of life in our town. The houses along the coast are at risk of being damaged due to the lack of a protective beach in front of them. This can lead to a decrease in property values.
Senior at SCHS, Dani Reinike, states "The beach in front of my house has basically disappeared. Luckily, my house is located on the top of a bluff, so the ocean can't reach it…yet."
The importance of protecting the train tracks is significant for those who travel to or through San Clemente and Camp Pendleton relies on the trains to deliver important military supplies. The San Clemente Shoreline Project will solve many problems facing our town with regards to the coastline. The return of our sandy beaches will bring back the San Clemente with which we all fell in love.