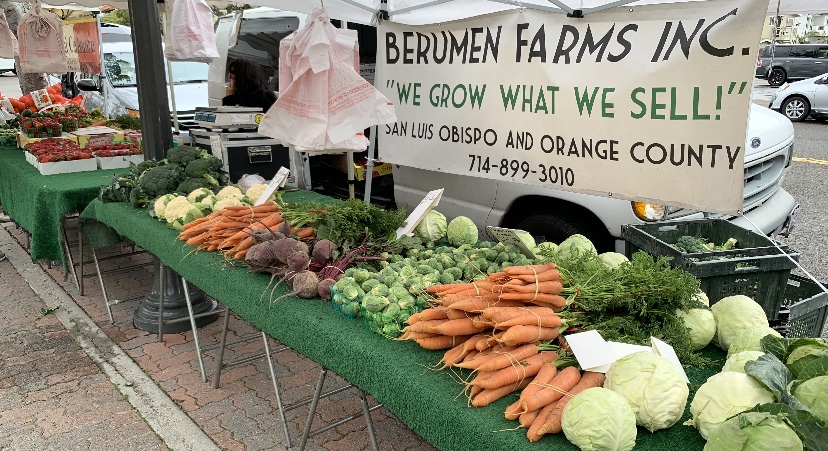 By: Mia Costales | Writer
February 10, 2020
The San Clemente Famer's Market, located on Del Mar from 9:00 AM to 1:00 PM every Sunday, has been a staple in SC since 1994 when Jan Peverill and Sandy Heil founded the local event. Almost 30 years later, this market has flourished thanks to the local farmers and vendors who manage to come out every weekend to showcase their fresh produce.
Organic produce, flower bouquets, succulents, and baked goods such as bread and cookies are just some of the items on display at the market. Stands selling tamales, honey, fresh pesto, and other homemade foods can also be found throughout the street, as well as a wide variety of vegan and vegetarian-friendly options.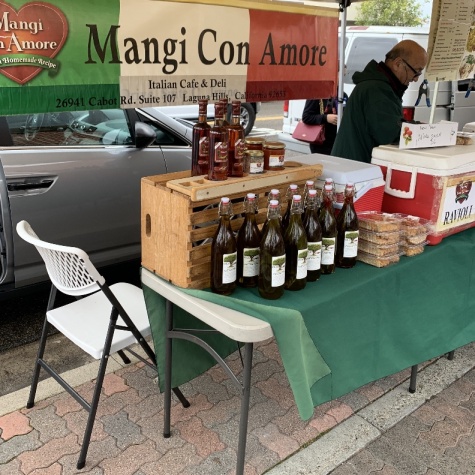 For many, the farmer's market is an essential part of San Clemente.
"The farmer's market is important to our community because it helps people buy local and fresh products at an affordable cost," San Clemente High School junior Emma Bryant said. "It helps the small businesses make a profit off the products they sell too."
The market not only encourages the community to buy healthier products but also supports smaller vendors and businesses. San Clemente's tight-knit community is just one of the many reasons why this market is so successful and returns every weekend without fail. It has gained numerous regulars as well who show up every Sunday to get the first pick through the products.
"I think the farmer's market is very cute with all its plants, and the prices aren't too bad," SCHS junior and San Clemente Farmer's Market regular Tara Jaramillo said.
The San Clemente Farmer's Market is not only a healthier and more sustainable way of shopping for food but also a town tradition that will hopefully never die out. Whether it be buying food at an affordable price or just walking down Del Mar to browse the market selection for the week, the farmer's market is the perfect way to start out the day. Conveniently located on the main road of Del Mar, the market is easily accessible to all and a great way to become more involved in the community.