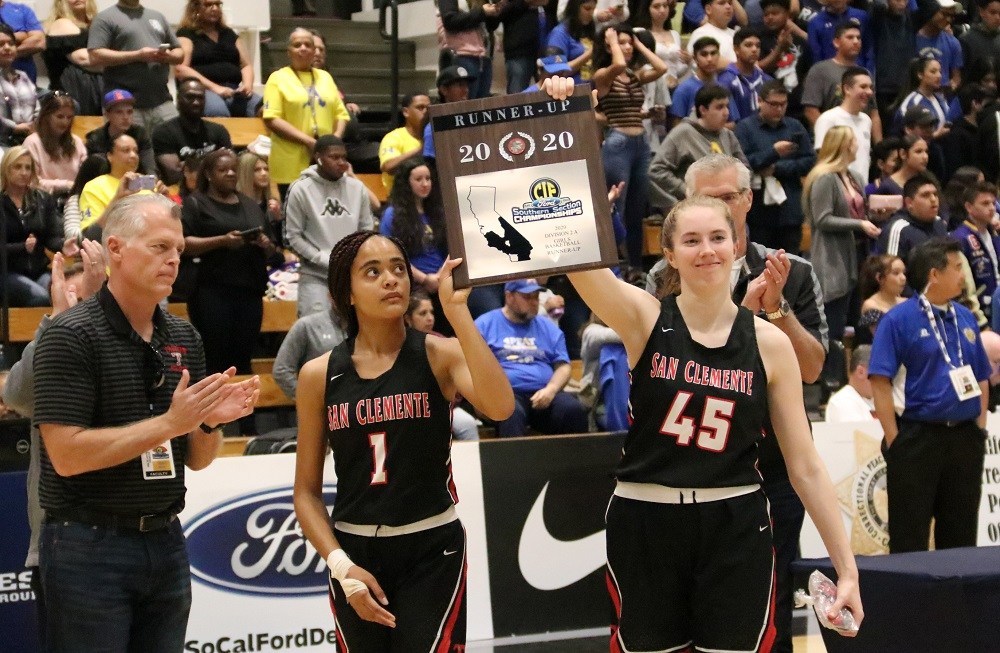 Micah Regalado | Editor in Chief
March 3, 2020
On February 29, 2020, the 27-4 and #1 seed Tritons faced off against #5 seed Bishop Amat in the CIF Southern Section Finals at Azusa Pacific University. Despite a strong comeback in the second half of the game, the team suffered a devastating loss to the Lancers, 48-43.
Bishop Amat came out firing with the first quarter ending with a score of 17-5. The Lancers' quickness down the court was key in their successful first quarter. Continuing into second, the opposing team was able to keep their lead constant, entering the half 28-16. However, a rejuvenating halftime sparked something within the Tritons, allowing them to bounce back early in the third.
"After the first half we went into the locker room and all of us had the mentality that we were still in the game, there was not one girl who had thought we had already lost the game," San Clemente High School senior captain Ella Gardiner said. "The offense came naturally in the 3rd but it was our defense that allowed us to come back into the game."
Their fierce effort paid off as they entered the fourth quarter simply down by two points, 32-30. With approximately 2:30 left to play, the score was all tied up. Yet, Morgan Rust (#15) for the Lancers sealed the lead with a three pointer at the very end of a long possession. On top of this shot, she knocked down both her free throws to put the Tritons down by five. Bishop Amat's initial push in the beginning of the game was enough to secure them the win, with Rust finishing with 15 points as well as seven rebounds.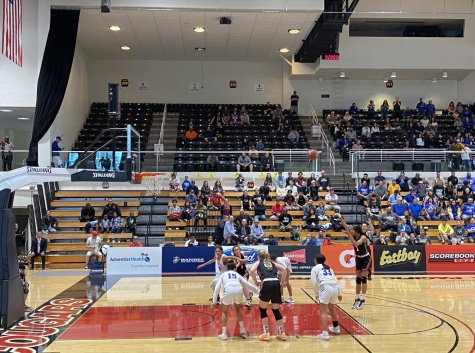 As for the Tritons, Gardiner (#45) finished with 12 points and 12 rebounds. Junior Jessie Blaine (#4) ended with six points and an astonishing 16 rebounds. On top of this, sophomore Jolie Johnson (#20) added to the effort, racking up six points and 11 rebounds. The list goes on as various athletes of the team gave their all during the game. 
"I think that we all can take our sadness and anger that stemmed from our loss and use it to fuel our attitude and drive for our game on Tuesday," SCHS senior captain Esther Mafouta (#1) said. "We are lucky to be able to lose a game this late in the season and still continue to play basketball, especially for the seniors, so we won't take this opportunity for granted."
A promise the team will undoubtedly keep, the Tritons have an opportunity to learn from this game and ultimately grow from it. A chance for redemption in the State Regionals tournament, the team plays a home game versus Arroyo Grande this Tuesday at 7 pm, make sure to pack the gym!