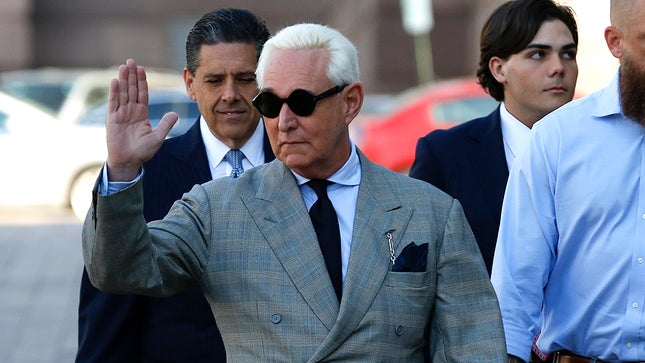 By: Abigail Calandra| Head Editor
March 5, 2020
Roger Stone, who looks like a mix of a bad guy in every movie and Mr. Peanut, was sentenced to over three years in prison on Thursday, February 20 for obstruction, witness tampering, and lying to Congress. In November, Stone was convicted by a jury in special counsel Robert Mueller's Russia investigation on all seven counts brought up against him, including lying to the jury about his involvement in the Trump campaign's efforts to obtain Russian-hacked Democratic emails. 
Prosecutors originally called for a sentence of seven to nine years due to the severity of Stone's crimes and his less than reputable behavior. The sentencing provoked a Twitter fury from President Trump, who claimed that Stone was being singled out for his politics calling his sentence "very unfair." Here's when things get fishy: Attorney General William Bar overrode the sentence the next day because it was too harsh. Trump then went as far to say that Stone has a good chance of being exonerated. 
"Trump isn't above the law, and neither are his political allies," San Clemente High School senior Ryann Leff said. "Roger Stone was convicted for lying to Congress, he doesn't deserve to be exonerated."
US District Court Judge Amy Berman Jackson was quick to fire back that Trump's claim was wrong. The key here is that Stone is not being prosecuted for standing up for the President, it's because he's covering up for the President.
The day after the Justice Department got involved all four prosecutors dropped the case, one even resigned from the department all together– a sign that the President and the Attorney General's intervention was unwelcome and somewhat unsettling. 
Barr claims that he argued for a milder sentence before the Tweets. That may be true, but Barr and other department leaders already knew that Trump was strongly against the prosecution of his ally. Worst of all, they were prepared to acquiesce both his personal and political wishes regardless of the tweets in the first place.
On Tuesday February 25, Judge Amy Berman Jackson heard arguments from Stone's lawyers and federal prosecutors on a bid for a new trial based on juror misconduct. Jackson did not rule in favor of Stone's motion for a new trial.
Due to the case being in the public eye and it being covered on almost every major US news outlet, Trump has taken steps to put pressure on jurors through public scrutiny with tweets that question the credibility of the forewoman of the jury. With today's incredibly polarized political climate, Jackson asked that journalists and spectators do not enter the courtroom, though they were able to listen via an audio feed. Jackson also ordered that Lawyers do not mention any jurors by name to prevent harassment and intimidation.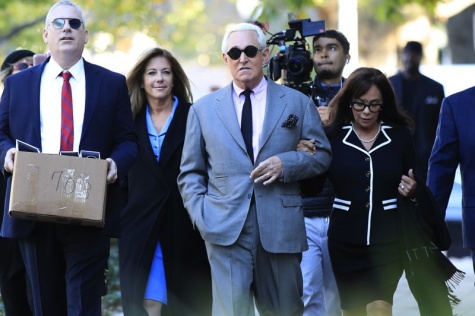 Before the end of the trial Jackson called Roger Stone's actions "a threat to the most fundamental institutions, to the very foundation of our democracy." Trump, however, at an event in Las Vegas called Stone a "good person" and despite Stone's supporters' pleas for a pardon, Trump claims he wants to see "how the process plays out." Which is doubtful considering his administration's influence on the trial. 
"Trump shouldn't interfere with the Justice Department, and doing so undermines his empty promises on fixing our criminal justice system," SCHS senior Kate McKernan said. "He must be hoping that the DOJ's rampant pardoning of white-collar criminals like Stone will provide enough precedent to protect his own crimes from scrutiny."
Following the trial, Stone's legal team asked that Jackson step down from the case, but she rejected the request. 
Stone's trial is another example of President Trump using his office for his own personal and political gain. If Stone's trial proves anything at all, it proves AG Barr's lack of commitment to the rule of law and his loyalty toward Trump and his corrupt administration.