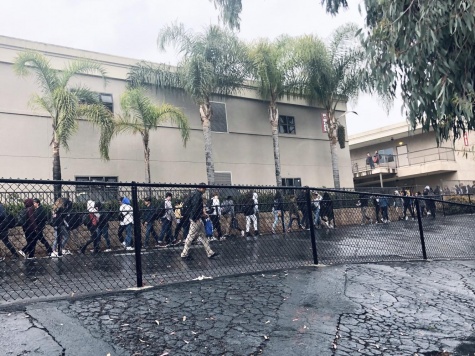 By: Lang Csira | General Editor
March 13, 2020
The students at San Clemente High School are infuriated by the new fence lining the busy walkways on either side of a steep hill. Students have collected a number of similar and funny complaints as well as misconceptions about "The Fence." However, no one talks about the real reason for building the fence or what it costs.
Many complaints have been expressed in the comments on the trending Instagram account "SCHS_fence."
"I've made it a habit to kick or punch the fence every time I pass it to release my anger," SCHS sophomore Cory Jones wrote.
Even people who are not enrolled at SCHS agree with the angry anti- fence mob.
"I don't even go to this school and I'm mad at the fence," South Carolina resident Haily Griffin wrote.
The main issue with the fence is the resulting foot traffic through the enclosed walkways.
"It sucks. It's so annoying. It clogs up traffic," SCHS sophomore Isabelle Fernandez wrote. "It's the literal worst thing I've had at this school before." 
Mostly, students have come to agree with their peers purely out of amusement. "The only downside is now I can't push freshmen down the hill anymore," SCHS junior Zachary Mallgrave said. "But I'm really excited because I got a pair of wire cutters for my birthday…"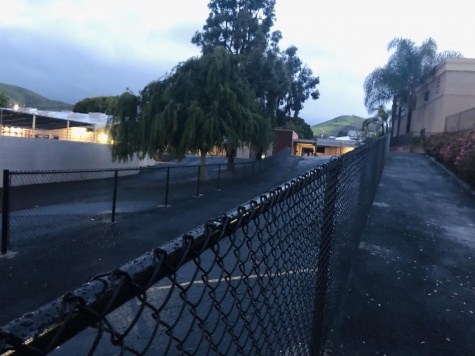 Some students complain about the lack of funding or action for larger issues the fence has replaced. A sophomore at SCHS sarcastically commented on SCHS_Fence:
"SCHS: How do we improve our school?
Student A: better bathrooms!
Student B: More Chromebooks!
Student C: Update the air conditioning units!
SCHS: No wait I have a great idea! F E N C E"
The only issue is that serious students who are outraged by the lack of effective spending do not understand the expenses of the fence in comparison to the price of the remedies they suggest.
One SCHS teacher said the fence costed roughly $600. Another teacher explained that the fence costed the same as one day's worth of subsidized food at SCHS, and could not scratch the surface of the resolutions suggested by students. In reality, the fence saved SCHS money by preventing a lawsuit after one student fell down the hill, which is now lined by the fence, and broke their arm. Regardless of what students, outsiders, or teachers believe, The Fence will continue to serve as a source of spite and humor alike until the next life-altering phenomenon at SCHS.