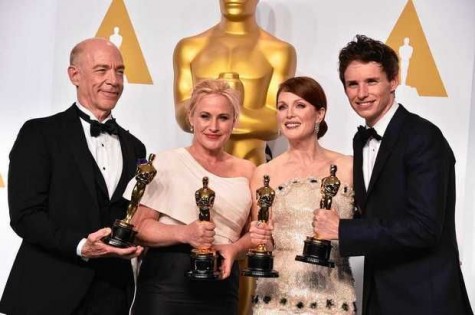 Taylor Beard | Sports Editor
March 4th, 2015
It is that time of year again. The time where everyone gathers around their tv's and watches national entertainment events. People can watch the hottest models trot down the runway in new designs at New York Fashion Week or watch talented artists give their best performances at the Grammys.  But the single most important entertainment event of the season is the Oscars.
The Oscars is a ceremony in which recognition and awards are given to a variety of movies. Many movies were nominated, but the two movies that took home the most awards were "Birdman" directed by Alejandro González Iñárritu and "The Grand Budapest Hotel" directed by Wes Anderson. Both of these movies were nominated for nine awards and won four. Movies like "American Sniper" directed by Clint Eastwood and "Boyhood" directed by Richard Linklater were nominated six times, but only won one award. The movie "Unbroken" directed by Angelina Jolie was a movie that was nominated for three awards but did not win any.
There were many musical performances for the Oscars this year, and all stood  out in their own ways. Acts from John Legend to Tim McGraw drew attention from audiences around the world. The performance that astonished watchers and created a significant amount of buzz was Lady Gaga's tribute to "The Sound of Music." Julie Andrews, the original singer, was breathtaken by this performance.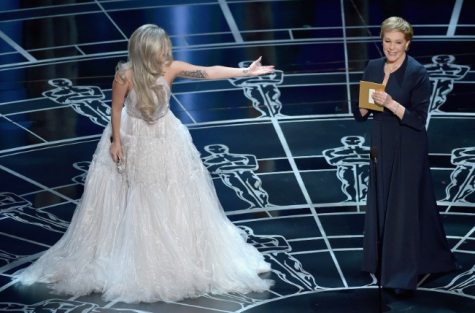 Another loved component of the Oscars is the pre-show walk down the red carpet. From the Oscars' main website, the top 10 best dressed women were Emma Stone,  Reese Witherspoon, Rosamund Pike, Scarlett Johansson, Anna Kendrick, Jennifer Lopez, Gwyenth Patrow, Dakota Johnson, and finally,  Lupita Nyong'o. Some well-dressed men were Chris Pratt, Jared Leto, Channing Tatum, David Oyelowo, Adrien Brody, Chris Pine, and Neil Patrick Harris. Many men and women sported the season's top designers, and every year more and more people attempt to up their last outfit. Also, there is usually a trend with the fashion, and this year the theme was centered around light, pastel colors.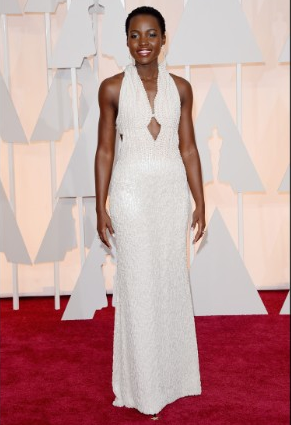 Every year, many people look forward to the Oscars, and more people fall in love with new movies and new actors and actresses presented at this event. In its 87th year, the Oscars is a much admired show that exposes its audience to a wide range of quality movies, music, shorts, documentaries, and acting. See you in 2016 Oscars!