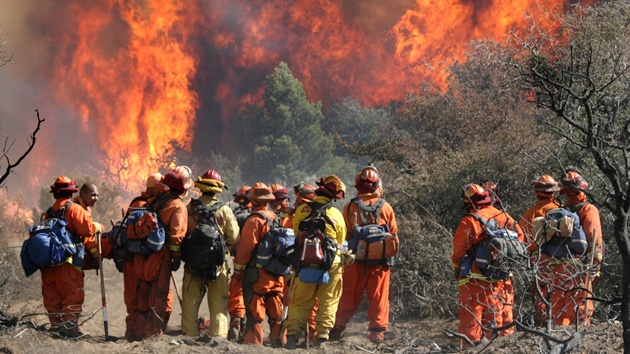 By: Sabrina Spunt | Newsroom Manager & Mia Costales | News Editor
September 10, 2020
More than 600 wildfires have ravaged the state of California since the beginning of August, burning more than one million acres and forcing over 119,000 people to evacuate. While wildfires are no stranger to the Golden State, Fire Departments up and down the coast are facing a new challenge this year thanks to COVID-19. 
Every fire season, the state employs roughly 2,150 to 3,100 inmates from various training camps to help battle the fires. "I have a couple buddies that are on hand crews that say they enjoy the help," senior Bronson Gabira said. "Without them they are working longer days and having to do more mop-ups [clearing flammable debris]." 
An abundance of these trainees have either been released early or quarantined as a part of Governor Gavin Newsom's attempt to manage the spread of COVID-19. While over 850 inmates and prison faculty have died nationwide as a result of the coronavirus, there have also been 200 reported cases in inmate training camps in California alone. 
The California Camp Program, which recruits inmates to fight fires, began as a way to replace official firefighters being drafted into World War II. While other states such as Arizona, Nevada, Georgia, and Wyoming also have similar programs, California's is the largest. Requirements for the program include having less than five years left on their sentence and good behavior, and inmates cannot be currently incarcerated on certain convictions such as sexual assault or arson.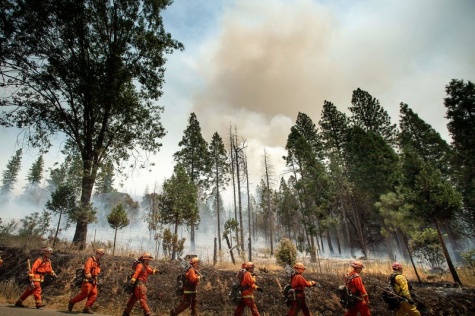 Today, many inmates seize the opportunity in order to get their sentences reduced. The inmates are paid with an average salary between $2.90-$5.12 a day, plus an additional $1 every hour they are actively fighting fires. While there is a money incentive, most inmates aren't risking their lives for the pay. 
"I think it's unfortunate because it's hurting their opportunities for the inmates to become a reserve firefighter after they finish their sentence," senior Zach Howard said. "The program gave them a better chance of getting a job after their release, considering how hard it can be for a felon to get a job."
The program saves California taxpayers millions of dollars each year. Without inmates on the frontlines fighting fires, this money is being used to replace the inmates with other men to do their jobs, raising multiple problems. Now that these inmates don't have the opportunity to participate in these programs, they will have a significantly lower chance of becoming firefighters after they're released from prison.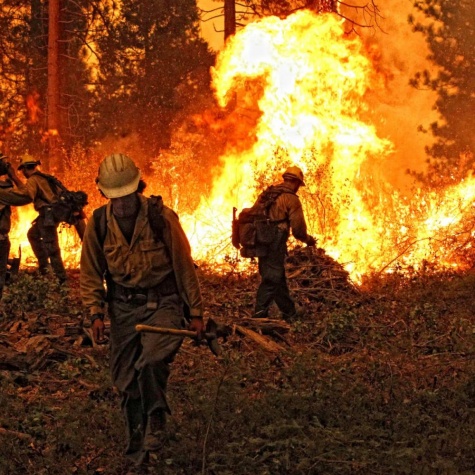 Some see this problem as a blessing in disguise, however. Many critics believe the prison program is exploitative labor and that it should be replaced with suitable public investment for firefighting. Regardless of whether or not using inmates to fight fires is seen as exploitation, firefighters can't deny the help they provide; and when not fighting fires, many inmates may work on fuel reduction projects near their camps. 
These inmate recruits' help does not go unnoticed. Due to the lack of manpower, Newsom has called for more firefighters from places like the East Coast and even Australia. However, this begs the question of the type of COVID regulations they will have to go through, and how the California Camp Program will feel about using recruits from other places as opposed to their inmates. 
Like most things during this time, COVID-19 has put a halt on employing inmates to fight fires this year, and firefighters and people alike are facing the consequences. This wildfire season will definitely be different from past years, to say the least. But with the current state of the world, all we can do is hope that things will return to normal sooner rather than later.